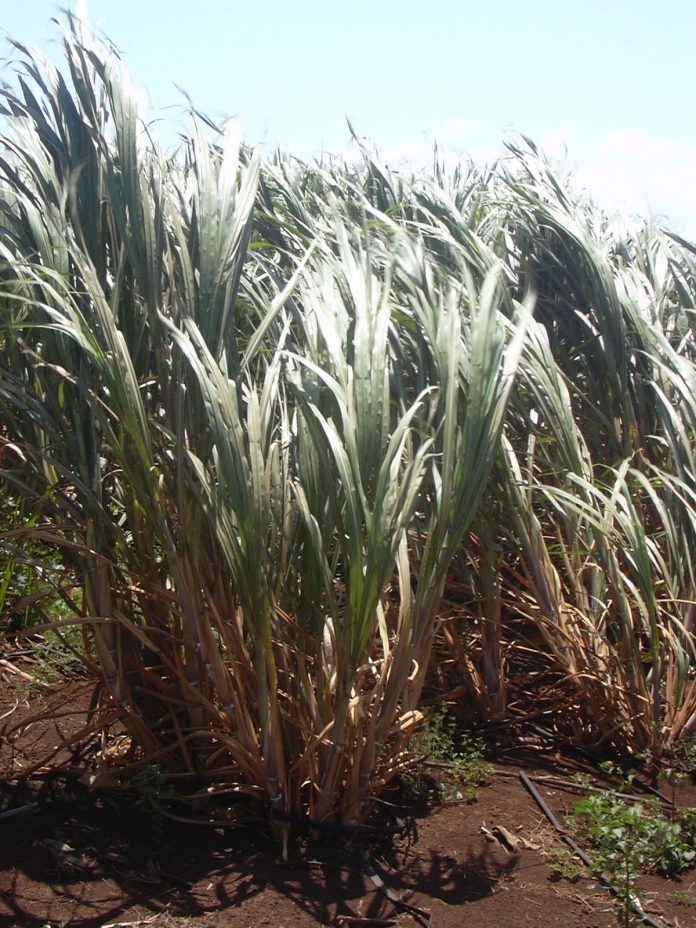 Image Credits: eo.wikipedia.org
Punjab farmers, helped by near-total irrigation, stick to rice cultivation since it is profitable for them. Free power provided by the state government and an assured paddy procurement mechanism keep them going. This is when rice could have been grown with substantially lesser use of irrigation water in the eastern states of Bihar and West Bengal. Similarly, farmers in Maharashtra, despite the state's abysmally low irrigation coverage (18%), choose water-guzzling sugarcane over other crops like cotton, tur and groundnut which produce higher value of output per unit of irrigation water.
The reason: Sugarcane is 100% irrigated in Maharashtra and the crop's profitability is assured by a clutch of sugar mills that provides the farmers sort of an assured market. Both these paradoxes lay bare how misdirected government policies are aggravating India's grave water crisis. Even as large parts of the country witness acute water scarcity and depletion of water tables, agriculture consumes a disproportionate more than three-fourths of the country's fresh water resources. And 60% of irrigation water is used for rice and sugarcane, the two most water-guzzling crops.
A recent working paper by Icrier discussed the issue in lucid detail and called for a paradigm shift in water use for agriculture, with the objective of shifting water-intensive crops to regions where the natural resource is abundant. "The price-based subsidy existing for inputs at present must shift to income-directed policies, wherein the input subsidies/benefits must be directly transferred to the farmer's account rather than getting reflected in the price of the particular input," Ashok Gulati and Gayathri Mohan wrote in the paper titled, "Towards sustainable, productive and profitable agriculture: Cases of rice and sugarcane".
The idea is to take policy action in order to make cultivation of rice and sugarcane more profitable to farmers in regions where the crops' irrigation water productivity/economic water productivity are high. Tamil Nadu, for instance, may have high land productivity for irrigated rice comparable to Punjab's, but Bihar is seen more suited for rice cultivation than both the states as the state's irrigation water productivity for rice is Rs 56 kg/lakh litre compared with Tamil Nadu's Rs 39 kg and Punjab's 19 kg.
Also, a rational option for the country would have been to stick to traditional sugarcane region, the sub-tropical Uttar Pradesh and Bihar, where irrigation water productivity for the crop is high. ".. one cubic metre of water produces 1.25 kg of sugar in Bihar and 1 kg of sugar in UP, while in Maharashtra (it is) as low as 0.46 kg," Gulati and Mohan observed. The Icrier paper underlined the need for strengthening the marketing opportunities and re-designing procurement policies, keeping in mind the economic water productivity of crops in different regions.
"For this investment-friendly climate must be created to set up new sugar mills and rejuvenate the sick sugar mills in states like Bihar having high potential for sustainable sugar production, but (where) over 60% of the established sugar mills (are) non-operational or closed." Similarly, the paper added, promoting less water-intensive maize crop linked to the food processing industry might ensure assured marketing opportunities to farmers in Punjab, encouraging the process of moving rice production out of the state.
Stating that price-based subsidies have resulted in negative externalities arising from injudicious use of water resources, the authors of the paper called for direct benefit transfer for disbursal of water and power subsidies to farmers' bank accounts. According to them, reform of pricing and supply of water and power is required to ensure sustainable irrigation water use.