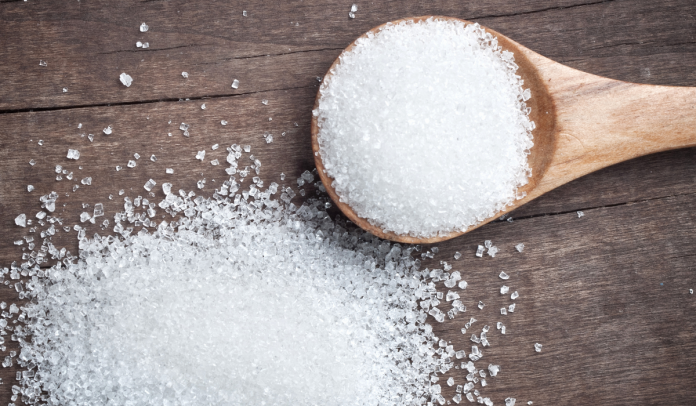 Image Credits: CDN Shopify
Excessive supply leading to dampening prices

India produced 23.05mn tonnes of sugar as on February 28, 2018, in the current season (sugar year 2017-18) vis-à-vis 16.26mn a year ago, up by 42% yoy, according to Indian Sugar Mills Association (ISMA). The earlier commencement of crushing operations in sugar year 2017-18 at full capacity on higher cane production has resulted into increased output of sugar.
The sugarcane yield for sugar year 2017-18 is higher on account of good rainfall levels compared to sugar year 2016-17, which witnessed drought in various states.
Increase in sugar output has adversely impacted the prices of sugar, as domestic sugar prices declined significantly in India. The estimated output as per ISMA for sugar year 2017-18 stands at 29.5mn tonnes, whereas the domestic consumption of sugar is expected to be around 25mn tonnes.
The spot price of sugar has corrected around 20% from its 52-week high. This has affected the inventories of the sugar companies, and they have incurred losses. The plunging sugar prices, along with higher cane costs, have squeezed the operating margins of sugar mills in the first four months of the sugar season.
The improvement in sugarcane acreage for sugar year 2017-18 has resulted in higher levels of sugar output. The FRP (Fair and Remunerative Price) announced by the government for the year is Rs255 as against Rs230 in previous years. Declining sugar prices coupled with rising FRP has increased the backlog of the sugar companies towards dues payable to the farmers. While FRP is followed by a majority of the state governments, only five state governments have State Advised Price (SAP) for sugarcane, which is usually higher than FRP.
Sugar mills owed an amount of ~Rs14,000cr to the sugarcane farmers as on January 31, 2018, as per the media reports. The state governments have issued notices to all the defaulting sugar mills for clearing the balance cane price dues. State governments of UP, Karnataka and Madhya Pradesh have reported to have issued recovery certificates to defaulting sugar mills for clearing the dues to the farmers.
Partially regulated sugar business has led to shrinking margins for sugar companies
Sugar sales and prices are driven by the market forces. However, as the sugarcane prices are controlled by the government, the margins of the sugar mills have declined in the midst of falling sugar prices.
The impact has been sharper on states following SAP, where cane costs are not linked to recovery. Further, the decline in prices of molasses, a key by-product, has affected the operating margins of standalone sugar mills.
What is the government doing to support sugar industry?
Government imposed limits on sugar sales by mills at the beginning of February until March 31, 2018, in order to support falling prices of sugar on account of excess supply.
Further, central government, on February 6, 2018, doubled the import duty on raw and refined sugar to 100%. This move was to prevent dumping of heavily subsidized sugar from Pakistan to protect domestic farmers at a time when Indian production is expected to exceed consumption.
Currently, there is an export duty of 20% on the export of raw and white sugar. However, on account of surplus stock, the government is expected to provide an export quota for releasing sugar stock of around 2mn tonnes. Furthermore, according to ISMA, reduction in FRP would likely provide relief to the sugar mills for a short-term period.