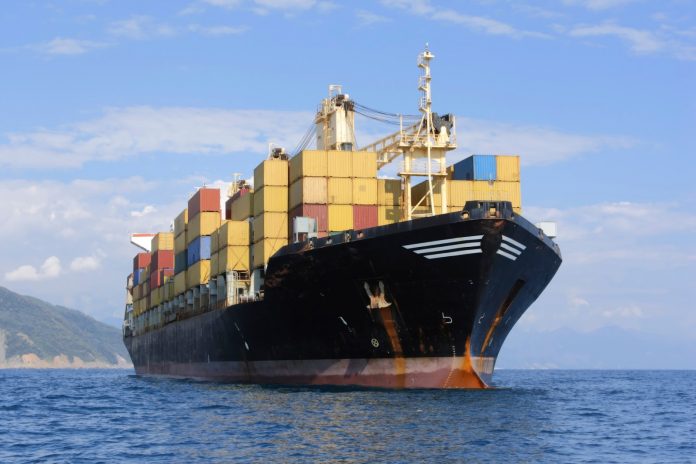 New Delhi: India has seen its trade deficit with China quadruple in the past decade – from $16 billion in 2007-08 to nearly $63 billion in 2017-18 – despite its best efforts to increase exports and reduce the imbalance.
Can India now take advantage of the ongoing US-China trade war to step up exports as Beijing explores the possibility of expanding trade ties with emerging economies to make up for the loss of US market?
The US-China trade war has thrown up export opportunities for India, but there are challenges to harnessing those opportunities, say experts.
Over the last few months, the Donald Trump administration has put up tariff barriers to Chinese exports worth more than $250 billion, provoking the latter to hit back with retaliatory tariffs on key American exports like cotton, soybean, maize, chemicals and petrochemicals.
Experts say India can fill China's demand-supply gap for products like cotton, sugar, groundnut, groundnut meal, oilmeals, chemicals and petrochemicals where it has exportable surplus.
The Chinese market is now going to be very lucrative for Indian cotton exporters, said M.J. Khan, chairman, Indian Council of Food and Agriculture, a leading farm sector policy think-tank.
India exported goods and commodities worth $10.17 billion to China in 2016-17, and out of this cotton accounted for $1.34 billion, or 13% of total exports.However, cotton exports to China declined to $1 billion in 2017-18, as per data available with the commerce ministry.
China has imposed a 25% tax on US imports of cotton, and shipments from India are consequently expected to see a boost this year.
"India is already world's largest cotton producer and it can further increase acreage of the commodity if it gets to replace US exports to China," Khan told The Wire.
India can also increase sugar exports to China. India made a strong pitch to export sugar to China after the Wuhan informal summit between Prime Minister Narendra Modi and China's President Xi Jinping in April this year.
Indian sugar mills are sitting on a surplus stock of seven million tonnes and they are looking for an opportunity to reduce it.
Following the summit, representatives of 25 Chinese sugar companies attended a close-door meeting with top functionaries of the Indian Sugar Mills Association (ISMA) to explore possibility of importing 1-1.5 million tonnes of sugar.
Soybean conundrum
China has imposed additional tariff of 25% on soybean, chemical products, and medical equipment imported from the US but reduced tariffs on many agricultural products including soybean from its Asia Pacific Trade Agreement partners comprising India, Sri Lanka, Bangladesh, South Korea and Laos.
However, India does not have exportable surplus of soybean and so it is not in a position to take advantage of disruption in US supply of the commodity to China.
That said, Indian industry hopes to export $100 million worth of soybean meal and about $50 million of groundnut to China on the strength of its new competitiveness. Currently, India does not export any soybean oil or flour of soybean but sends negligible amount of oilcake obtained from soybean oil extraction to China. Groundnut exports attract a 15% duty in China.
However, the industry fears non-tariff barriers could spoil their export prospects. The reason is that Chinese are not used to Indian food products. So it would be a challenge for the Indian industry to increase exports of agriculture products like meals to China.
India can also increase its export of oil-meals to China. India exported oil-meals worth Rs 4,758 crore in 2017-18, a 48% jump over the preceding year, according to the Solevent Extractors' Association (SEA).
This figure is likely to go up this year.
India does not have a big surplus of maize either. For example, Indian maize export in 2016-17 was valued at just $153 million. Major destinations were Nepal, Bangladesh, Sri Lanka, the Philippines and Yemen.
The US is the second-biggest soybean supplier to China after Brazil. Soybean is most important for American farmers as China is the world's biggest importer. The US is also the world's biggest maize exporter, though its maize farmers do not rely on the Chinese market in the same way as soybean exporters.
Khan fears that the US could try to divert its surplus output of soybean and maize. If that happens, the Indian poultry sector, which uses soybean and maize as feedstocks, will benefit from cheaper availability of these commodities.
However, farmers could face the brunt of this tactic and might need increased subsidies to survive, warned Khan.
India's major chemical exports to China are p-Xylene (para-xylene), o-Xylene (ortho-xylene), benzene, ethylene glycol, linear low density polyethylene (LLDPE), dyes and pigments.
Lower tariffs would further consolidate India's share of the Chinese import market.
India has been pushing China to further open its market for Indian exports like agriculture commodities, IT and pharmaceuticals. During the India-China strategic dialogue in April and the Wuhan informal summit, India made a case for higher export of agriculture commodities and pharmaceuticals to China.