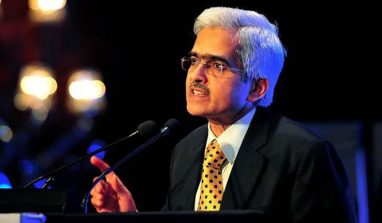 Mumbai, Dec 12 (PTI) RBI Governor Shaktikanta Das 
Wednesday said he will try to uphold the autonomy, credibility 
and the integrity of the "great institution" and take every 
stakeholder, including the government, along in a consultative 
manner. 
The former bureaucrat, who took over the reins of the 
Reserve Bank earlier in the day following the resignation of 
Urjit Patel, said he will take measures which the economy 
requires in a timely manner and as the first step, will meet 
the heads of public sector banks.
Addressing media hours after taking over as the 25th 
Governor of RBI, the former Union finance secretary who was 
the pointsman for the government during the demonetisation in 
November 2016, describing the bank as a "great institution". 
"I will uphold the autonomy, integrity and credibility 
of RBI as an institution. I will ensure that it is intact," he 
said. "The RBI is a great institution, has a long and rich 
legacy," he added.