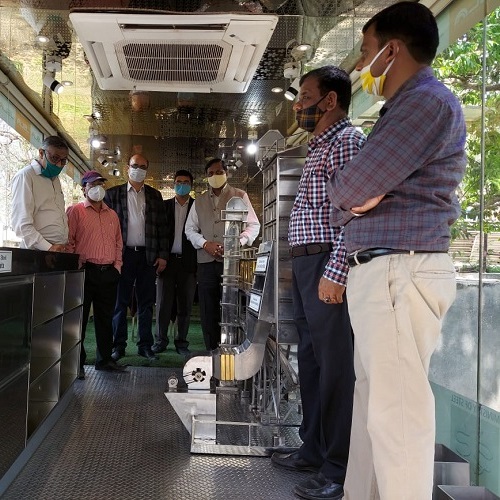 Kanpur: A workshop on the topic "Use of Stainless Steel to Improve Process Efficiency and Reduce Maintenance Cost" was held at National Sugar Institute, Kanpur. The workshop was organized jointly by National Sugar Institute, Kanpur and M/s Jindal Stainless Ltd. to create awareness about use of stainless steel at various unit operations in a sugar factory for better overall plant efficiency.
Speaking on the occasion, Prof. Narendra Mohan, Director, National Sugar Institute highlighted the problems being faced by the sugar industry due to corrosion as mild steel is chief fabrication material being used. Under the conditions prevailing in sugar factories, due to corrosion not only the equipment but machinery structures also corrode rapidly causing interruptions in continuous processing but also higher repairs and replacement costs. The corrosion products also react with various juice constituents and impart dark coloration due to which the sugar quality is adversely affected. With the development of various grades of stainless steels, use of a particular type of steel is to be made for optimum efficiency, lower cost and longer life.

Mr. Rajiv Gupta, Head (Business Development) M/s Jindal Stainless Ltd. made a presentation on development and use of many such steels for use in sugar industry. All stainless steels are not alike and they differ in composition, we have to select them as per application, he said. Keeping in view the acidic nature of sugarcane juice and use of sulphur di-oxide gas, the sugar factories may opt for 304/L, 316L, J4, JSLAUS, 409M, 204Cu grades of steels depending upon the place of application and not arbitrarily going in for application of any grade of steel. By doing so the initial fabrication cost can be brought down and sugar factories may enjoy a trouble free processing, said Mr. Gupta.
During the workshop a utility van was also displayed at the Experimental Sugar Factory of the institute wherein display of various steels as per their application was made. The students and factory staff was also given exposure on specialized welding techniques for stainless steel.