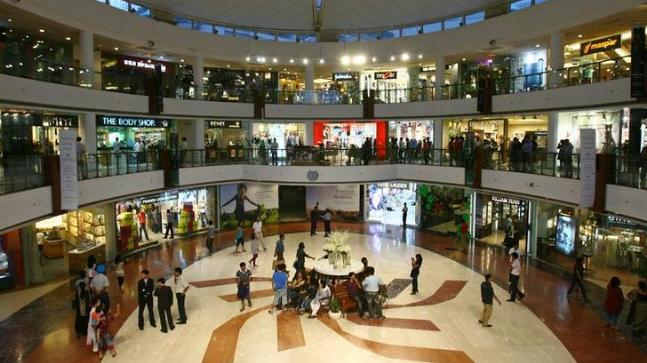 India is all set to lead in economic resurgence of South Asia according to the World Bank. The international financial institution predicts 'global economic growth' to remain robust at at 3.1 per cent in 2018 before its gradual slowdown in the next two years.
While the report speaks of various factors that are influencing growth or being an impediment, in its South Asia segment, the World Bank has expressed positive momentum.
"Economic activity in South Asia has improved markedly since mid-2017 and continued to gain strength in early 2018, reflecting improved consumer and investor sentiment and stronger investment… India's GDP has improved significantly since the middle of last year and has carried momentum into 2018 thanks to a recovery in investment", said the report.
Although, there still remain concerns regarding increase in inflation, particularly in India. "Inflation has been increasing and is above target in India. In many countries, budget deficits have widened this year, reflecting weaker-than-expected revenues and expansionary policies, such as in Bangladesh or Nepal", the report said.
Expressing hope with the robust growth, the World Bank Group President Jim Yong Kim said that this could help alleviate the problems of poverty.
If it can be sustained, the robust economic growth that we have seen this year could help lift millions out of poverty, particularly in the fast-growing economies of South Asia, Jim Yong Kim said.
GROWTH ALONE, HOWEVER, NOT ENOUGH
But growth alone wont be enough to address pockets of extreme poverty in other parts of the world. Policymakers need to focus on ways to support growth over the longer run by boosting productivity and labor force participation order to accelerate progress toward ending poverty and boosting shared prosperity.
According to the World Bank Outlook, growth in the 'South Asia' is projected to strengthen to 6.9 per cent in 2018 and to 7.1 per cent in 2019. The report also suggests that the 'growth' would be owing to 'fading' away of factors holding back growth in India.
'Domestic demand is a key driver of growth in the region, and a pickup in exports should add additional support to economic growth', said the report.
Growth in India is projected to advance 7.3 per cent in Fiscal Year 2018/19 (April 1, 2018-March 31, 2019) and 7.5 per cent in FY 2019/20, reflecting robust private consumption and strengthening investment.
GROWTH IN OTHER SOUTH ASIAN COUNTRIES
In the rest of the region, ongoing recoveries in Bangladesh, Pakistan, and Sri Lanka are expected to be offset by slower growth in Afghanistan, Bhutan and Maldives.
Pakistan is anticipated to expand by 5 percent in FY 2018/19 (July 1, 2018-June 30, 2019), reflecting tighter policies to improve macroeconomic stability. Bangladesh is expected to accelerate to 6.7 per cent in FY 2018/19 (July 1, 2018-June 30, 2019).
According to the World Bank, Growth in Pakistan has accelerated with the help of infrastructure projects related to the China Pakistan Economic Corridor.
The projected decline in commodities consumption growth over the long run could create challenges for the two-thirds of developing countries that depend on commodity exports for revenues, said World Bank Senior Director for Development Economics, Shantayanan Devarajan.
This reinforces the need for economic diversification and for strengthening fiscal and monetary frameworks.
OTHER FINDINGS IN WORLD BANK REPORT
Activity in advanced economies is expected to grow 2.2 per cent in 2018 before easing to a 2 per cent rate of expansion next year, as central banks gradually remove monetary stimulus, the June 2018 Global Economic Prospects says.
Growth in emerging market and developing economies overall is projected to strengthen to 4.5 per cent in 2018, before reaching 4.7 per cent in 2019 as the recovery in commodity exporters matures and commodity prices level off following this years increase.
This global outlook is subject to considerable downside risks. The possibility of disorderly financial market volatility has increased, and the vulnerability of some emerging market and developing economies to such disruption has risen.
Trade protectionist sentiment has also mounted, while policy uncertainty and geopolitical risks remain elevated, says the report.
To the specific question of risks in South Asia, the report suggests it is tilted to the downside. Even though the region is less open to trade than elsewhere, the outlook could be adversely affected by external shocks such as an abrupt tightening of global financial conditions or an escalation of trade protection.
With the recent disruptive policies of certain governments, there could be an increase in oil prices which could amplify macroeconomic vulnerabilities and weigh on economic activity in a region that is a net importer of oil, according to the World Bank.
The other two aspects that investors factor in before looking at opportunities in South Asia are the economic policies and the security environment.
According to World Bank, "Reform setbacks could hold back the investment recovery that is underway and slow credit growth in the region".
"An increase in policy uncertainty or deterioration of the security environment could dampen confidence and slow growth. The region has experienced an increased incidence of natural disasters in recent years, many of them associated with climate change, and further occurrences could disrupt economic activity", said the report.