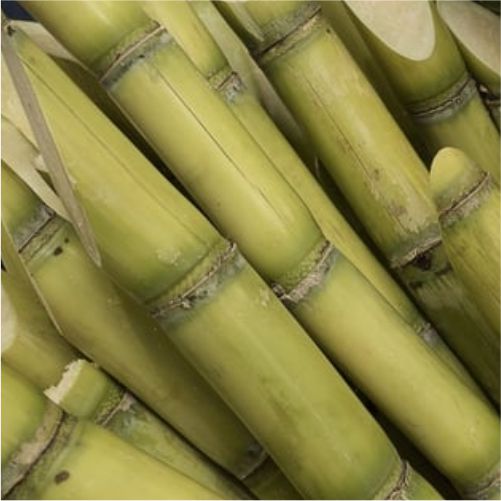 Against the background of fast expanding trade and a surge in food import bills, which has come to characterise much of the developments shaping global food markets in 2020/21, early forecasts for 2021/22 point to resilient food trade and a continuation of strong international prices amidst many supply and demand uncertainties. Throwing light on "Sugar", the Food and Agriculture Organization pointed out various factors like Sugar Production, Consumption Sugar Prices and World Sugar Trade in the Food Outlook Biannual Report on Global Food Markets.
Production Decline:
The FOA sees world sugar production at 170.3 million tonnes with a decline of 1.6 million tonnes. The decline is said to be for a third consecutive season in 2020-21 by 1.6 million tonnes reflecting a production decline in Brazil, the European Union, the Russian Federation and Thailand, which more than offsets an expansion in China, Infa and the USA.

Consumption Rebound:
Global sugar consumption is forecast to reach 172 million tonnes in 2020-21 up 3.2 million tonnes or 1.9% from 2019-20. The increase mostly comes from the expected recovery in the global economy after the downturn in the past season because of the Covid-19 pandemic.
In the generally saturated markets of the developed countries, consumption is foreseen to remain broadly stable. However, elements of uncertainty underpin the prospects of sugar consumption. Current forecasts will depend on the future development of the health crises across the world and the challenges that global recovery faces. While greater progress with vaccinations is likely to boost recovery prospects and thus sugar consumption, the spread of new variants, combined with continued or new containment measures may dampen it. This is the case in India where the situation has aggravated and new movement restrictions have been implied .
Finally, the developments in world and domestic sugar prices combined with movements in the value of currencies with respect to the US Dollar will be major driving factors for the level of consumption.
Refrained Surge in Sugar Prices:
Prices have generally increased almost 15% from US 14.1 cents per pound (USD 310.4/tonne) in December 2020 to reach US 16.2 cents per pound (USD 356.9/tonne) in February 2021. After a retreat in March, sugar prices rebounded in April and May when they peaked a fresh high after a couple of years to US 17.3 cents per pound (USD 380.5/tonne) about 60% above their levels in comparison to May 2020.
Source : FOA – Food Outlook – Biannual Report
Global sugar supplies have been tighter in 2020/21 after production decline numbers from key producing countries which has brought into play continued upward pressure on prices. Despite a some tiny contraction in global imports, there have been some factors that have been contributing to the increasing factors, to name some :
i) Demand from Asian importers predominantly China and Indonesia
ii) Strengthening of Brazilian Real against the US Dollar
iii) Rally in crude oil prices
However, prior indications of global production recovery in 2021/22 refrained from further surge in prices. The prospect for a healthier global economy in 2021 along with firm, if not firmer energy prices are likely to persist as a supportive factor in the global sugar market.
World Sugar Trade to Contract Slightly:
The FAO forecast forecast for world trade in sugar in 2020-21 (October/September) is currently pegged at 60.4 million tonnes down 3% from the previous season as a result of reduced exportable supplies in key exporters in Asia & Europe which more than offset foreseen greater shipments from Latin America & Caribbean.
Source : FOA – Food Outlook – Biannual Report
World Sugar Export Highlights :
i) Brazil's exports in 2020-21 are foreseen to expand by 11% from the previous season's level prompted by sizable sugar supplies despite the lower sugar production expected in 2020-21.
ii) Thailand set to lose it's rank as the world's second largest sugar exporter with shipments forecast to total 4.7 million tonnes in 2020-21, a near 40% drop from the already reduced level.
iii) India is expected to surpass Thailand and become the world's second largest sugar exporter.
iv) Deliveries from Australia are forecast to increase modestly to 3.4 million tonnes in 202-21 triggered by slightly larger output.
v) Exports from Guatemala are foreseen to fall by 8% in 2020-21 due to a decline in domestic production.
vi) European Union sugar exports are likely to retreat for the third consecutive year in 202-21 and fall by more than 20% year on year on the back of successive declines in production.
World Sugar Import Highlights:
i) Purchases by Asian countries are forecast to decrease by 2% in 2020-21 compared to 2019-20 reflecting lower imports by India, Indonesia, the Philippines and Vietnam which are expected to more than offset larger purchases by China.
ii) China is expected to consolidate its position as the World's Largest Sugar Importer with purchases anticipated to expand in 2020-21, spurred by sustained domestic demand and following the expiry of the safeguard duty on out-of-quota sugar imports in May 2020.
iii) In Europe, imports by the European Union are forecast to expand compared to the previou season on the back of the consecutive reductions in domestic sugar production.
iv) Imports in the United Kingdom are expected to be larger than in the previous year. Nonetheless, the outlook remains tentative as following Brexit, trade between European Union and the United Kingdom is likely to be affected by the introduction of the Rules of Origin.
v) In the Russian Federation, imports are anticipated to expand by 10% in 2020/21 in view of the sharp drop in domestic production.
vi) In rest of the world, imports by the United States are set to significantly fall and amount to 2.9 million tonnes, down 22% from last year reflecting higher domestic sugar production while imports by African countries are expected to continue to expand driven by expectations of strong internal demand.