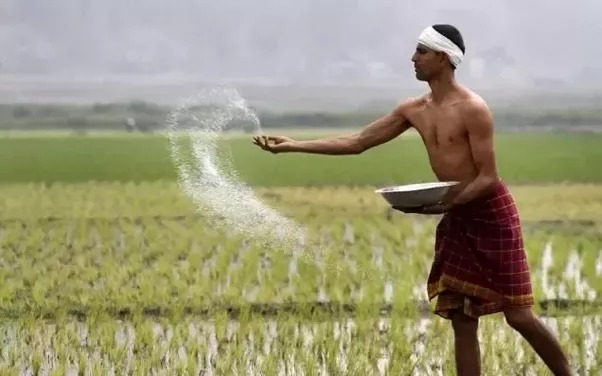 Stressing on the diversification of agriculture Chief Minister Yogi Adityanath said that farmers can prosper only if they look for the avenues to go for diversification because "change is the way of life" and "change brought through a systematic manner can bring prosperity in the farm sector."
"This government is committed to double the income of the farmers and this can be achieved only if farmers use technology and opt for diversification," Yogi said while launching the second edition of the Million Farmers' School here on Thursday.
"One can feel the changes in farm sector before and after 2014. It is no longer a secret that between 2004 and 2014 the number of suicides committed by farmers by the highest. The people were no longer interested in farming because they were not getting good remunerative prices of their produce. The middle men were calling the shot and farmers were shifting to other vocation," he said.
"This was a sign of worry because the sector which once was so lucrative all of a sudden became a matter of disgrace for the farmers. No previous government ever thought of correcting this anomaly and thus the problem aggravated," Yogi said.
Chief Minister said that after Narendra Modi became Prime Minister he gave a serious thought to reverse this trend. So, the system of soil testing was introduced for the first time. The farmers now know what exactly their soil – which they called as mata – need. Once they replenished the soil with required nutrients the production increased, he said.
"Uttar Pradesh became the first state in the country to release 1.60 crore Soil testing cards. The soil testing was done systematically and the result was for everyone to see. UP recorded record wheat production this year," he said.
Yogi also asked the officers of agriculture department to educate the farmers about benefits of diversification. "Wheat, paddy, potato and sugarcane are traditional crop. The farmers should now diversify to fisheries, horticulture and coarse grain. The Million farmers' School can play a decisive role in this field," he said.
Chief Minister also talked about a farmer from Barabanki Ramsharan who opted for diversification and grew banana. "There is a tremendous increase in the income of Ram Sharan. There are people like Ram Sharan in every village. The need of the hour is to identify them and educate them about the virtues of diversification," he said. Earlier, CM inaugurated aon-line portal and book dedicated to agriculture.