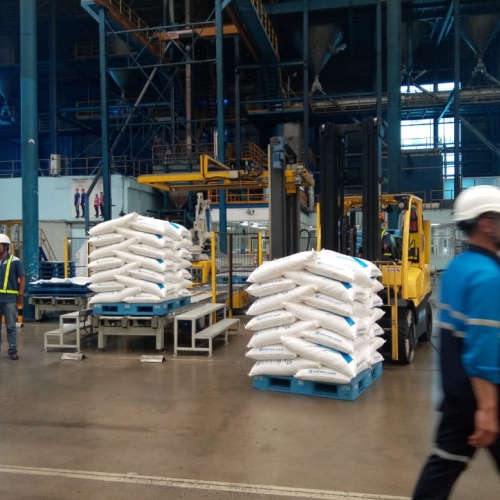 Zimbabwe aims to increase sugar production in the country; therefore it is taking various measures. President Emmerson Mnangagwa will launch a US$40 million Kilimanjaro sugarcane project in Chiredzi today.
The project is likely to be completed by September this year with aiming to open over 3000 hectares of virgin land for cane cultivation. The project will increase sugar production, which will generate foreign currency. Tongaat Huletts believes this will also create direct and indirect jobs within the next two years.
A few months back, there were rumours of sugar shortages, following which the sugar prices got more than double. To clear the air on sugar scarcity news, The Zimbabwe Sugar Association (ZSA) had come to rescue and urged the members of the public not to hoard sugar because there are enough sweetener stocks to meet local demands in the country. Over the news of sugar shortage, ZSA chairperson, Muchuadeyi Masunda, had stated "To meet national requirements, the country has enough sugar stocks. We urge all retailers and wholesalers to continue behaving responsibly. We reassure to our customers and stakeholders that the Zimbabwe sugar industry has sufficient sugar stocks to meet both industrial and household grades of sugar to the next season."
To Listen to this News click on the play button.