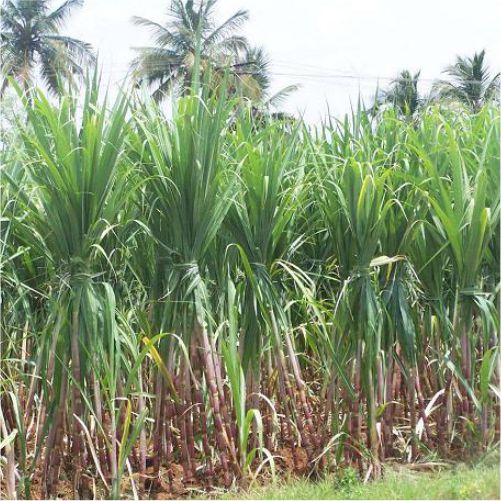 Lucknow: Keeping in view the interests of sugarcane farmers, Commissioner, Cane and Sugar, Shri Sanjay R. Bhoosreddy has issued advisory to the departmental officers and sugar mill management for the protection of Sugarcane crop from Pyrilla, Grass hopper, Fall armyworm, and Black bug pests that attack crop during weather fluctuations. 
Providing detailed information in this regard, Shri Bhoosreddy said that Due to excess moisture in the atmosphere and day to day fluctuations in weather, various pests such as pyrilla, grass hopper, fall army and black bug infests sugarcane crop. Timely checking and inspection of these pests in sugarcane crop is necessary to prevent them immediately, otherwise the whole crop may be affected. Not only this, the sugarcane crop standing in the surrounding fields will also be affected, due to which both the hard work and crop of sugarcane farmers are damaged.
The Cane commissioner has directed all the departmental officers to make proper arrangements for prevention of these insect/pests by conducting on-site inspections in their concerned Districts along with Scientists of the Sugarcane Research Council. It has also been directed that natural control should be emphasized by spreading awareness among the cane farmers, about these pests with detailed information and measures to prevent them.
While giving detailed information regarding the prevention of pyrilla pests, the Cane Commissioner told that special attention is to be given in such areas where there is more outbreak of pyrilla and necessary action should be taken by getting help from the Sugarcane Research Council UP for immediate prevention. Those fields in which the number of natural enemies of pyrilla is negligible, in such areas sugar mills should spray protective insecticide imidacloprid 150-200 ml or profenofas 750 ml in 600 liters of water with a power sprayer at mass level, as per the the recommendation. 
He told that black bug is mostly found in the ratoon plant. Due to this, the leaves of the affected plants turn yellow and brown spots are found on them. Its nymphs are found up to the middle of the leaflet of central leaf. Both adult and nymphs suck the juice of the leaves, which stops sugarcane growth and decrease yield and sugar content. If outbreak occurs in summer then Imidacloprid 17.8% solution @ 150-200 ml/ha. Or Quenolfas 25 per cent E.C.@ 800 ml/ha. Or dichlorvas 76 percent E.C.@250 ml/ha. Dissolve in 625 Ltr. water, should be Sprayed with a cut nozil .
he also advised to destroy affected plants, and not to use it as cane seeds for sowing, if the presence of this pest is reflected in any particular area. In the initial phase, using neem tree oil can prevent the process of giving egg and larvae nutrition of this pest. It has been advised that in the case of the outbreak of this pest, 2 to 3 ml. of chlorpyraphus or monocrotophas per liter of water should be sprayed in crop.
Departmental officers have also been instructed by the Cane Commissioner to conduct intensive campaigns in the affected areas of black bug, grass hopper, fall armyworm and pyrilla and to organize seminars in relation to the protection of crop by contacting the farmers. Instructions were also given to aware sugarcane farmers by sending SMS and distribution of publicity literature.