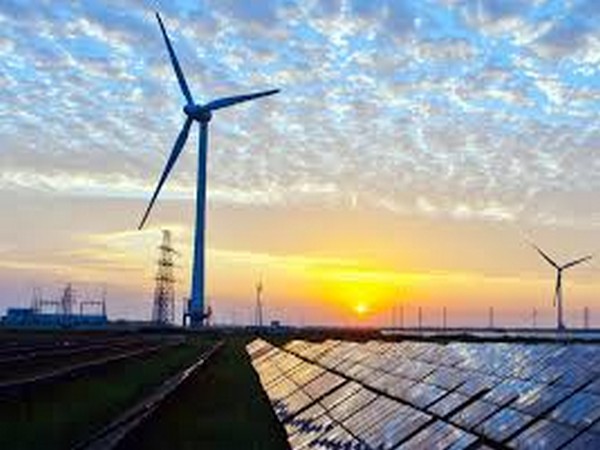 New Delhi [India], March 13 (ANI/NewsReach): Australia India trade association (AITA) hosted 20+ Australian clean energy companies that have arrived in India as part of the SMART energy council delegation headed by Australian Prime Minister Anthony Albanese.
The delegates met with Kanubhai Desai, Minster for energy and Finance, Gujarat in Gandhi Nagar. AITA hosted a "Doing business in India Seminar" on 11th March 2023 for delegates at ITC Maurya, Delhi. The seminar was presided by Pankaj Mahendroo, Chairman (Indian cellular and electronics Association) and Ajay Shankar IAS (Secretary, Dept of Industrial policy and promotion retd.) and in attendance was Shiromani Kant (GM, Business development, ACME Group).

Notable companies include Rare energy (Manufacturer of Ammonia generators), Element one (Manufacturer of Ammonia production and ammonia powered engine technology), Power ledger (Blockchain enabled energy track and trace software developer), Hydroverse (Post block chain infrastructure and smart contract developer), T3Sol(Leading provider of solar power systems in Australia), Seltronic ( One of Australia's oldest and market leading flexible inverter manufacturer), AERL (Manufacturer of efficient power electronics), Good car company ( bulk buyer of affordable EV vehicles), Licella ( Global leader in hypothermal liquefaction) and Yuken (Hydraulic equipment manufacturer).
Ashish Katta (Chairman, AITA) commented "The Global market for hydrogen is expected to reach $220 billion by 2028 and we would like to see India and Australia lead this transformation in terms of Green fuel technology, smart engines and efficient energy grids.
AITA also inked an MOU with SMART energy council of Australia with an intention of bringing renewable technology as well as investment to India and vice versa. The MOU was signed by Mr. John Grimes, CEO (Smart Energy Council of Australia) and Mr. Ashish Katta (Chairman, Australia India Trade Association)
AITA works on facilitating the trade relations between Australia and India and is headquartered in Brisbane, Australia with liaison offices in Mumbai, Ahmedabad, Delhi, Lucknow, and Hyderabad.
Vineet Rai (Secretary General, AITA) commented "India has set a target to source half its energy from non-fossil fuel sources by 2030 and we are trying to provide any assistance we can to help India achieve its targets.
For more information visit:
www.aita.org.au
This story has been provided by NewsReach. ANI will not be responsible in any way for the content of this article. (ANI/NewsReach)