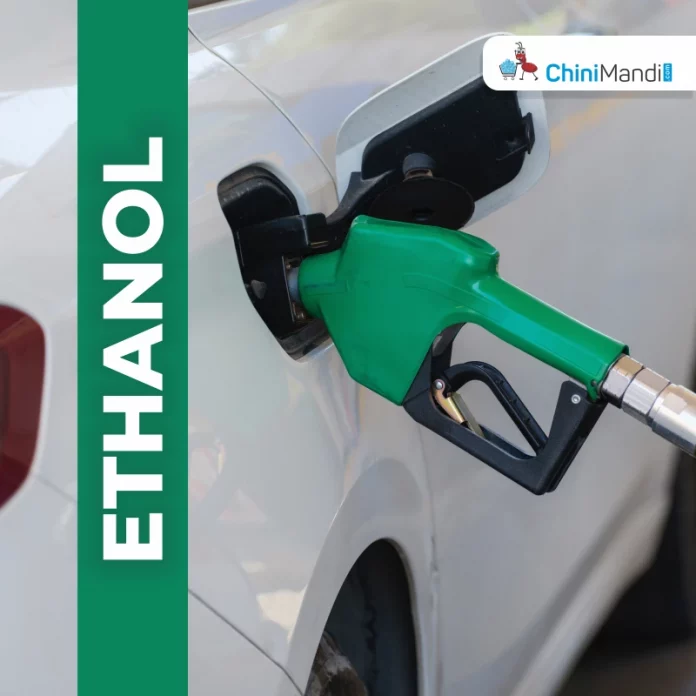 In her fifth Budget presented in the Parliament on Wednesday, Finance Minister Nirmala Sitharaman proposed to exempt basic customs duty on denatured ethyl alcohol that would support the Ethanol Blending Programme.
Basic customs duty is also being reduced on acid grade fluorspar from 5 percent to 2.5 percent to make the domestic fluorochemicals industry competitive. Further, the basic customs duty on crude glycerin for use in manufacture of epicholorhydrin is proposed to be reduced from 7.5 percent to 2.5 percent.
The step is expected to help in achieving 20 per cent ethanol blending target set by government. The Centre in June 2021 had set the ethanol blending target of 10% by November 2022 which was achieved five months ahead of the set target date.
Sugar producers are now shifting their focus to ethanol production. Growth of ethanol as biofuel sector in last 5 years has amply supported the sugar sector as diversion of sugar to ethanol has led to better financial positions of sugar mills due to faster payments, reduced working capital requirements and less blockage of funds due to less surplus sugar with mills.
The budget also gave much needed relief and massive boost to the Indian Cooperative Sugar Sector. According to NFCSF, the proposal to provide an opportunity to sugar co-operatives to claim payments made to sugarcane farmers for the period prior to assessment year 2016-17 as expenditure is the most significant and much needed relief to the cooperative sugar millers and cooperative sugarcane growers. This proposal is expected to provide a relief of approx Rs. 10,000 crores to small and marginal farmers of the country. With this proposal, sugarcane farmers and cooperative sugar mills will not have to face undue financial and legal troubles any further.