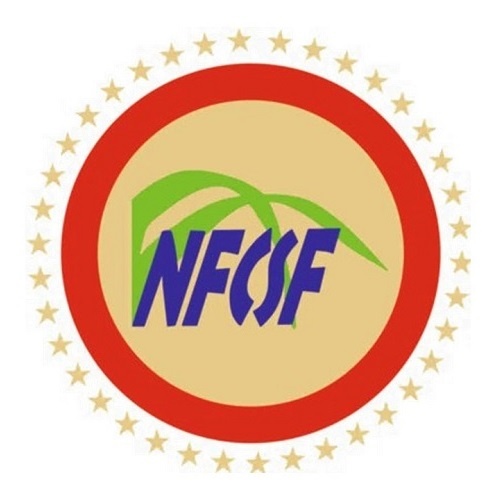 "A progressive budget that gives much needed relief and massive boost to the Indian Cooperative Sugar Sector. This will help fast achieve the Prime Minister's Vision of Sahkar Se Samriddhi", said Shri Jaiprakash Dandegaonkar, President, National Federation of Cooperative Sugar Factories Ltd., New Delhi.
On the other hand, Shri Ketan Patel, Vice-President, NFCSF, said "budget 2023 is a growth oriented budgeted that has brought cooperative-based economic development model in the focus".
Shri Prakash Naiknavare, managing Director, NFCSF said that with relief to cooperative sugar sector, the Union Budget 2023-24 will help unleash the true potential of the Indian cooperative sugar sector.
He said that the proposal to provide an opportunity to sugar co-operatives to claim payments made to sugarcane farmers for the period prior to assessment year 2016-17 as expenditure is the most significant and much needed relief to the cooperative sugar millers and cooperative sugarcane growers. This proposal is expected to provide a relief of approx Rs. 10,000 crores to small and marginal farmers of the country. With this proposal, sugarcane farmers and cooperative sugar mills will not have to face undue financial and legal troubles any further. He said that all credit to a cooperative, agriculture and farmer focused budget goes to the recently created Ministry of Cooperation under the leadership of Hon'ble Shri Amit Shah Ji.
Elaborating further, he said that the following features of the budget shall help cooperative sugar mills as well as farmers not only become financially sound but also usher into a new era of growth thereby supporting the Government's move to achieve cooperative-based economic development of the country:
1. Digital public infrastructure for agriculture which will be an open source, open standard and inter operable public good.
2. Agriculture Accelerator Fund to encourage Agri startups by young entrepreneurs in rural areas.
3. The agriculture credit target to be increased to 20 lakh crore with focus on animal husbandry, dairy and fisheries.
4. The government is promoting cooperative-based economic development model. A new Ministry of Cooperation was formed with a mandate to realise the vision of 'Sahakar Se Samriddhi'. To realise this vision, the government has already initiated computerisation of 63,000 Primary Agricultural Credit Societies (PACS) with an investment of Rs 2,516 crore.
5. In the drought prone central region of Karnataka, central assistance of Rs 5,300 crore will be given to Upper Bhadra Project to provide sustainable micro irrigation and filling up of surface tanks for drinking water.
6. The recently launched National Green Hydrogen Mission, with an outlay of ` 19,700 crores, will facilitate transition of the economy to low carbon intensity, reduce dependence on fossil fuel imports, and make the country assume technology and market leadership in this sunrise sector. Our target is to reach an annual production of 5 MMT by 2030.
7. This Budget provides Rs 35,000 crore for priority capital investments towards energy transition and net zero objectives, and energy security by Ministry of Petroleum & Natural Gas.
8. 500 new 'waste to wealth' plants under GOBARdhan (Galvanizing Organic Bio-Agro Resources Dhan) scheme will be established for promoting circular economy. These will include 200 compressed biogas (CBG) plants, including 75 plants in urban areas, and 300 community or cluster-based plants at total investment of Rs 10,000 crore.
9. Over the next 3 years, we will facilitate 1 crore farmers to adopt natural farming. For this, 10,000 Bio-Input Resource Centres will be set-up, creating a national-level distributed micro-fertilizer and pesticide manufacturing network.
10. Denatured ethyl alcohol is used in chemical industry. FM propose to exempt basic customs duty on it. This will also support the Ethanol Blending Programme and facilitate our endeavour for energy transition. Basic customs duty is also being reduced on acid grade fluorspar from 5 per cent to 2.5 per cent to make the domestic fluorochemicals industry competitive. Further, the basic customs duty on crude glycerin for use in manufacture of epicholorhydrin is proposed to be reduced from 7.5 per cent to 2.5 per cent.
11. new co-operatives that commence manufacturing activities till 31.3.2024 shall get the benefit of a lower tax rate of 15 per cent, as is presently available to new manufacturing companies
12. Propose to provide an opportunity to sugar co-operatives to claim payments made to sugarcane farmers for the period prior to assessment year 2016-17 as expenditure. This is expected to provide them with a relief of almost Rs 10,000 crore.
13. A higher limit of Rs 3 crore for TDS on cash withdrawal is being provided to co-operative societies.