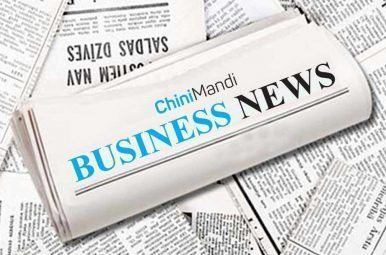 New Delhi, Oct 3 (PTI) Following are the top business stories till 1915 hrs Wednesday:
CAB-WHEAT-LD MSP
New Delhi: The Government Wednesday announced 6 per cent hike in support price of wheat at Rs 1,840 per quintal, a move that will give farmers an additional income of Rs 62,635 crore and help contain their simmering discontent over high input cost and low sales realisation.

RUPEE-CLOSE
Mumbai: The rupee Wednesday plunged by 43 paise to breach the historic low of 73 level as soaring crude oil prices fuelled worries over capital outflows and widening current account deficit.
STOCKS-CLOSE
Mumbai: The BSE benchmark Sensex plunged over 550 points Wednesday to slip below the 36,000-mark on heavy selling in IT, auto and telecom stocks, after the rupee collapsed to a new life-time low amid surging crude oil prices.
RBI-POLICY MEET
Mumbai: The six-member Monetary Policy Committee (MPC), headed by RBI governor Urjit Patel, began three-day deliberations Wednesday to decide on the key policy rates amid expectations that it would go for a 25 basis points hike to counter the impact of rising oil prices on inflation.
BULLION-CLOSE
New Delhi: Gold surged by Rs 555 to reach Rs 32,030 per 10 gram at the bullion market Wednesday, taking positive leads from global markets amid fresh buying by local jewellers.
PRABHU-RUPEE
New Delhi: Commerce and Industry Minister Suresh Prabhu will chair an inter-ministerial meeting Thursday to discuss the depreciating rupee and widening trade deficit, an official said.
RELIANCE COMM
New Delhi: Reliance Communications said Wednesday it has got relief from telecom tribunal and can now complete its planned spectrum sale, whose proceeds will be used to make payments to Ericsson India and RITL minority investors.
JETAIRWAYS-SALARIES
Mumbai: After delaying salary to its pilots and engineers along with senior management, Jet Airways has now defaulted on the payment of September salary to other categories of employees as well, an airline source said Wednesday.