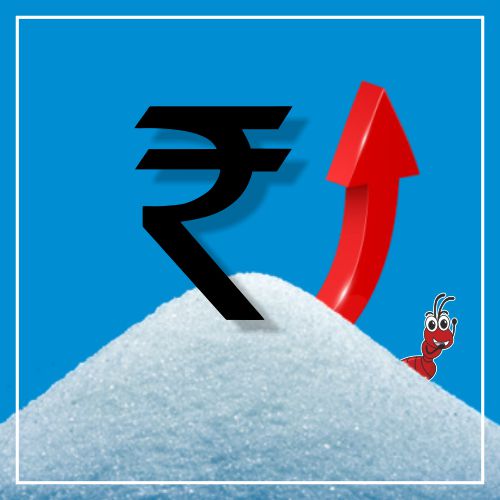 Admist the expectation of Announcement of hike in Minimum Selling Price (MSP) of sugar, the market has taken a change sentimentally. The anticipation of hike of MSP has been around in the market since a couple of weeks however no decision has been made so far.
In conversation with Mr. Sanjay Khatal – Managing Director of Maharashtra State Co-operative Sugar Factories Federation, Ltd. Alias Maharashtra Rajya Sahakari Sakhar Karkhana Sangh, Maryadit. shared his views on the anticipation of MSP. He said, "Government of India needs to make its official stand clear on the hike of MSP of sugar. The hike is claimed to have been increased from 1st Oct 2020 by reports in media. Ambiguity is ruining markets. The increase effectively needs to be Rs.350 to 400 if the Government desires sugar industry to stand on its own feet."
Recently a group of ministers, headed by Home Minister Amit Shah, recommended increasing the minimum selling price (MSP) of sugar by Rs 2 to 33 per kg to ensure mills clear the pending cane arrears of around Rs 20,000 crore at the earliest. The GoM directed the food ministry to move a Cabinet note with a proposal to hike the MSP of sugar as recommended by the NITI Aayog.
The NITI Aayog had recommended a hike in sugar MSP to Rs 33 a kg, apart from several other measures to augment the commercial viability of the domestic sugarcane value chain. The NITI Aayog recommendation had stated that the existing MSP of Rs 31 a kg did not cover the production cost vis-à-vis the cane fair and remunerative price (FRP) of Rs 275 a quintal, with the state advised prices standing still higher.
To Listen to this News click on the play button.