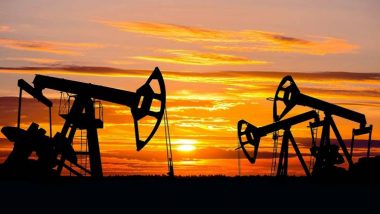 Oil capped the longest run of weekly gains since the start of this year amid concern that Saudi Arabia and Russia might not pump enough crude to prevent a supply crunch as Iranian cargoes disappear from world markets.
Futures climbed as much as 0.9 percent in New York on Friday.

Prices might hit US$100 this autumn as US pressure stymies exports from Iran, OPEC's No. 3 producer, Russian Minister of Energy Alexander Novak said.
Saudi Arabian Minister of Energy and Industry Khalid Al-Falih said the kingdom is boosting production and would supply refiners.
"We're just seeing a lot of fear about future supply," Stratas Advisors LLC senior oil market analyst Ashley Petersen said.
Saudi Arabia is juggling intense pressure from US President Donald Trump to boost output and ease high prices.
The kingdom has lifted production almost to a record and might raise it again next month, although doing so will infringe on available spare capacity, limiting Saudi Arabia's ability to react to other supply shocks.
"The Saudis won't flood the market and they don't want to see it oversupplied," UBS Group AG analyst Giovanni Staunovo said. "Their demand is picking up, because Iran volumes are falling. But the price for the Saudi strategy to cover those supply losses are extreme low spare capacity, and that worries the market."
West Texas Intermediate (WTI) for November delivery on Friday rose to US$74.34 a barrel on the New York Mercantile Exchange.
Prices have advanced 1.5 percent for the week, capping the longest streak of weekly increases since January.
Brent for December settlement was little changed at US$84.16 on the London-based ICE Futures Europe exchange. The contract was up 1.7 percent this week.
The global benchmark crude traded at a US$9.96 premium to WTI for the same month.
Novak was not alone in predicting a return to three-digit price levels last seen in 2014.
As Iran's clients cut purchases and Venezuela's industry struggled, trading giant Mercuria Energy Group Ltd said last month that Brent might spike to more than US$100 in the fourth quarter of this year and Trafigura Group expects it early next year.
While Goldman Sachs Group Inc is not that bullish, the Wall Street bank sees a risk of oil holding above US$80 toward the end of the year.