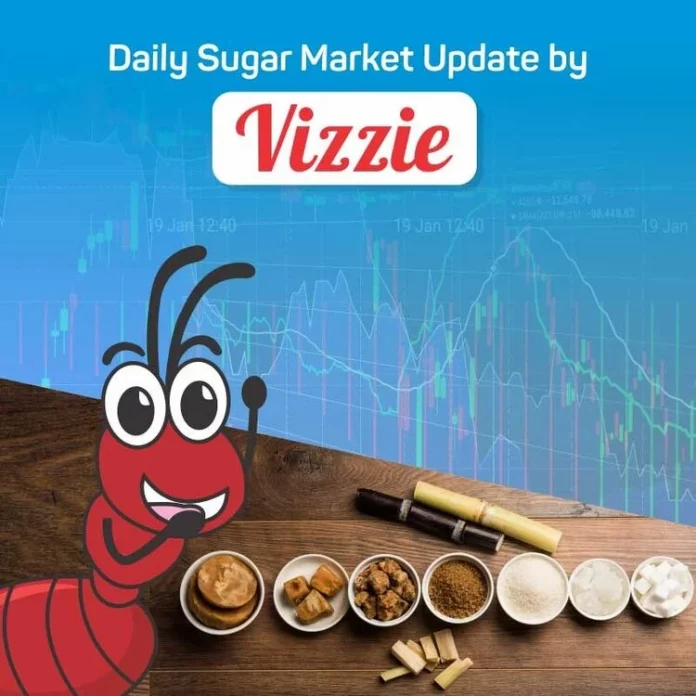 ChiniMandi, Mumbai: 1st April 2023
Government Announcement
In a notification issued on 29th day of March 2023, the food ministry has allocated 22 LMT monthly sugar quota for April 2023 to 525 sugar mills which is the same quantity allocated sugar quota in April 2023.
Domestic Market
Domestic sugar prices which have been firmer in the second half of March 2023 and have shown more strength after the announcement of the monthly release order for sale of sugar in the month of April 2023. Supplies in the domestic market have been tighter with summer demand coming in and with lower crop this season especially in big sugar producing states of Maharashtra & Karnataka.
Ex-mill Sugar Prices as on April, 01 2023 :
State

S/30

[Rates per Quintal]

M/30

[Rates per Quintal]

Maharashtra

₹3250 to 3300

₹3400  to 3420

Karnataka

₹3430 to 3450

₹3550

Uttar Pradesh

          ₹3585 to 3635

Gujarat

₹3301 to 3331

          ₹3401

Tamil Nadu

₹3440 to 3510

₹3535 to 3550

Madhya Pradesh

₹3460

₹3510

Punjab

₹3650 to 3701

(All the above rates are excluding GST)
News Round-Up
Maruti Suzuki is working to achieve E85 capable engine
Bihar: Farmers stage protest demanding reopening of Riga sugar mill
Bihar: Farmers stage protest demanding reopening of Riga sugar mill
Season 2022-23: Sugar production in China to be lowest in 7 years
Season 2022-23: Sugar production in China to be lowest in 7 years
Minister performs bhoomi puja for land leveling works for proposed ethanol plant
Minister performs bhoomi puja for land levelling works for proposed ethanol plant
Flour crisis hits people in Pakistan hard during Ramzan
Amid drought, Tunisia introduces water quota system, puts tight restrictions on usage
Amid drought, Tunisia introduces water quota system, puts tight restrictions on usage