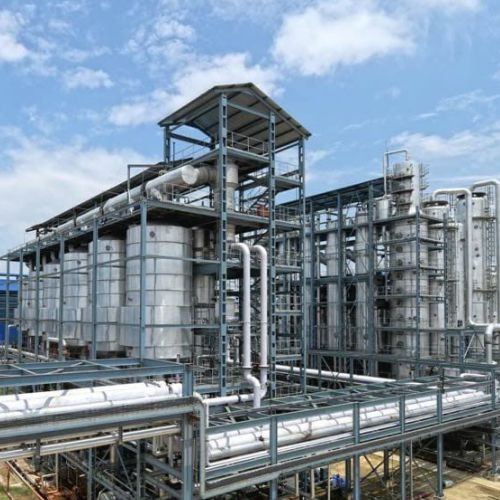 Moving aggressively on the plan ahead to increase the amount of ethanol in the energy mix to lower the country's dependence on imported oil and carbon footprint, as well as stabilise petrol prices. India expects to blend 10% ethanol with petrol by 2022 and 20% by 2025. The country is expected to blend around 8.5% of ethanol with auto fuel in the current ethanol supply year which runs from December 2020 to November 2021.
Various stakeholders right from sugar millers, suppliers to OMCS and more from this chain have prepared their plans for phased rollout. In a recent conversation with Regreen Excel, a well-versed company engrossed in "Concept to Commissioning Company" in the field of Distillery, Bio Fuels, Zero Effluent Discharge Systems and Renewable Energy we got insights how the company is moving forward aggressively along with the country's mission of achieving "National Energy Security".

Mr. Sanjay Desai, Managing Director, Regreen Excel said, "Team Excel comprises passionate technocrats and first-generation entrepreneurs determined to achieve excellence while working towards the good of the ethanol distillery industry to do our bit in nation building & also increasing value for all stakeholders. We have built more than 75 projects based on our most innovative "E-max" technology out of total 125 numbers PAN India in the last five years. Despite, Covid-19 pandemic, Team Excel has completed 30 projects out of 40 commissioned in India so far which translates to at least 50% market presence in both ENA and ethanol technology forums. Asia's largest plants of 800 kl using sugar cane and 450 kl using grain are also being implemented by us along with another 25 plants of various types to be commissioned in this year itself. We have now expanded our infrastructure with multiple workshops in Pune, Kolhapur, Ghaziabad, Kanpur and Jamshedpur to have projects with 100% Make in India Distillation, Evaporation and Dryers to support our clients and also GOI's various initiatives. With indeed pride I'd like to share that Team recently marked a milestone of bagging it's 100th distillery cum ethanol project and this is just a beginning making a robust foundation of making India's energy sector "AtmaNirbhar".
Key Highlights of E-max Technology Installations
◾ India's Largest Grain Distillery – 450 KL
◾ India's Largest Molasses Distillery – 800 KL
◾ India's Largest Ethanol Dehydration Plant – 275 KL
◾ India's Lowest Steam Molasses Distillery (+Evaporation) at 3.75 kg/litre.
◾ India's only DDGS Dryer Vapor Integrated MEE Evaporator (DVI)
◾ India's only Direct PRC Vapor Driven MSDH Ethanol Plant
◾ India's Single Largest DDGS Dryer – 1600 m2
◾ India's Largest spent wash Evaporator with 1500 m2 HTA.
◾ EPC projects with Distillery / Ethanol setup along with boiler
◾ TG, CPU utilities and water treatment plants etc.
Further adding, "We have done several noteworthy projects (click here for details), while achieving all these milestones with fair and ethical practices, we are always faced with challenges of Covid- 19, steep metal price hike and very unfortunately, unhealthy competition like never seen before. Team Excel is open to express any concerns on a one-on-one basis regarding our company's operations. I will be always glad to address any topic/issue/rumour with total transparency and since we strongly believe in practising for business practices and providing cutting edge technology solutions with competitive budgets to the industry." Desai concluded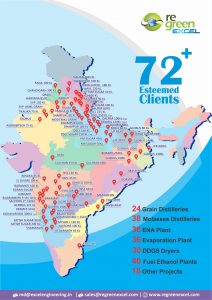 To know more about Regreen Excel EPC India Pvt. Ltd. visit www.regreenexcel.com or write to md@excelengineering.in