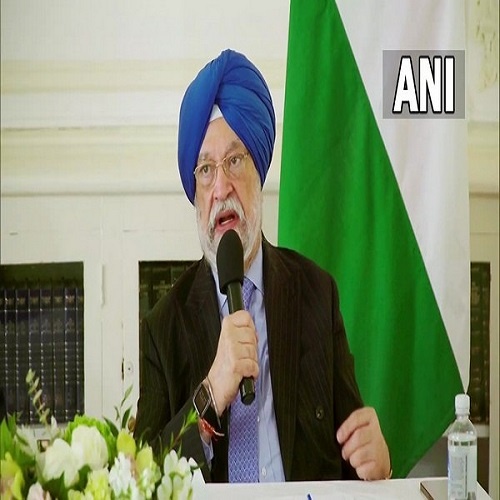 NEW DELHI: India has the potential to become a major production and export hub for sustainable aviation fuel (SAF), Union Minister for Petroleum and Natural Gas Hardeep Singh Puri said on Wednesday, reported Business Standard.
In terms of volume, Puri provided insight, stating, "Calculated based on litres, India would require around 140 million litres of SAF per annum by 2025 with 1 per cent SAF blending in jet fuel. With a 5 per cent SAF blend, India will require around 700 million litres per annum."
It's important to note that aviation currently contributes 2 per cent of global energy-related greenhouse gas emissions. SAF has the potential to significantly reduce these emissions, by up to 80 percent. Puri underscored that certain countries, such as the United Arab Emirates and Singapore, may not produce SAF due to their geographical constraints. This presents a unique opportunity for India to lead in establishing norms for SAF production and reap the associated benefits.
In the realm of global efforts to mitigate carbon emissions in aviation, the International Civil Aviation Organization (ICAO) has set ambitious goals. These include achieving a 2 per cent annual fuel efficiency improvement through 2050 and striving for Carbon Neutral Growth from 2020 onwards, with the ultimate objective of reaching net-zero emissions by 2050.
Notably, local production of SAF is of paramount importance, as Indian airlines will need to offset carbon emissions stemming from international flights starting in 2027. This requirement aligns with the global Carbon Offsetting and Reduction Scheme for International Aviation (Corsia), introduced by the ICAO. Corsia is implemented across three phases, with voluntary participation permitted in the initial two phases spanning from 2021 to 2026.