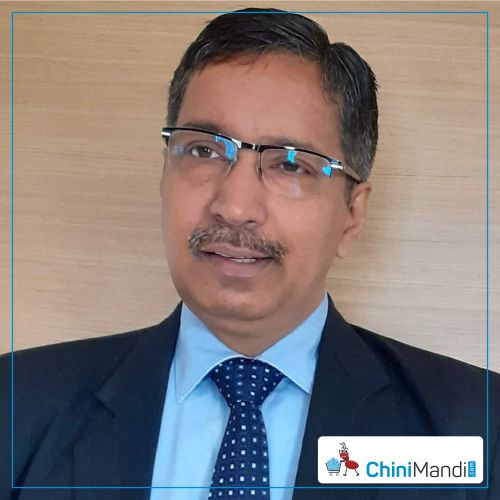 Though the nationwide lockdown due to coronavirus has affected the sugar industry by hitting domestic sugar sales, sugar exports and financial strains to sugar millers, industry experts are optimistic that sugar exports won't be prevented though most of the ports in India have invoked force majeure.
In conversation with ChiniMandi News, Mr. Adhir Jha, – Managing Director & CEO, Indian Sugar Exim Corporation Limited (ISEC) shared his views on Indian sugar exports. He said, "The sugar industry has so far been successful in contracting 3.5 mmt of sugar. There have been some delays in execution due to the ongoing nationwide lockdown with the following logistic issues, but the commitments are in process of fulfillment. Yesterday five vessels of sugar were on verge of getting shipped from Kandla port, I am optimistic that the demand of the Muslim festival – Eid will rope in some more demand of white sugar to India."

"Currently, few sugar millers have exhausted their allocated export quota and the Department of Food and Public Distribution is taking the necessary steps to withdraw and reallocate the export amongst the sugar millers who have exported most of the Maximum Admissible Export Quota (MAEQ) and are willing to export beyond their original MAEQ. It is understood that this process of reallocation is under active consideration and would be announced shortly. We also have three to four months in hand to keep the movement of exports continuing and I am optimistic that Indian sugar exports may get accelerated in the coming months, and we can achieve a number in excess of 5 million tonnes." He added.