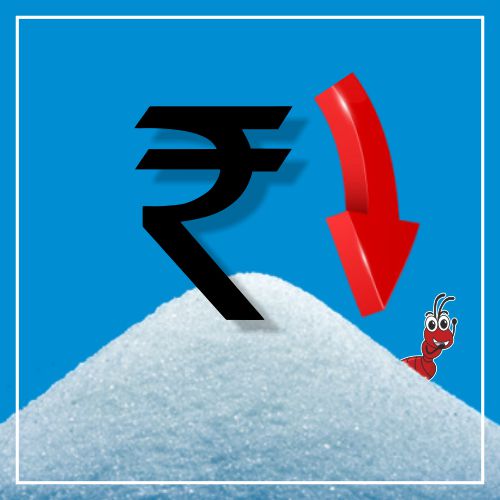 In a notification announced on the 24th September 2021, the food ministry has allocated an additional quota of 2.5 LMT for domestic sale in the month of September 2021 to 558 sugar mills. Earlier the ministry had allocated 22 LMT quota for domestic sugar sale in September 2021.
According to a senior official, DFPD, "Sugar mill-wise additional quota of 2.5 LMT for the month of September, 2021 has been released keeping in view the demand for sugar in September 2021 and to ensure sufficient availability of sugar for domestic consumption."

The domestic market has been left shocked with the additional quota coming during month end. Traders are afraid of sugar prices sliding down sharply after sugar prices reached the sweet spot after 7 long months.
In conversation with ChiniMandi News, Mr. Prakash Naiknavare, Managing Director, National Federation of Cooperative Sugar Factories (NFCSF) shared his views on the scenario. He commented, "Selling an additional quota of 2.5 LMT in 5 days is definitely going to bring pressure on the domestic sugar prices. The actual average dispatches in the month of September for the last 5 years has been 22 LMT vs the current accumulated quota of 24.5 LMT for September 2021. Domestic sugar prices are feared to collapse!"
Domestic sugar prices had been shooting upwards since August 2021. The market sentiments had been quite positive with good demand witnessed and millers closing sales before than usual. Sugar prices had been around ₹300 to ₹400/quintal higher. Prices have been looping around an average range of ₹3500 to 3600/quintal for the first time after the Government of India implemented the Minimum Selling Price (MSP) of sugar to ₹3100/quintal. Click here to read more.