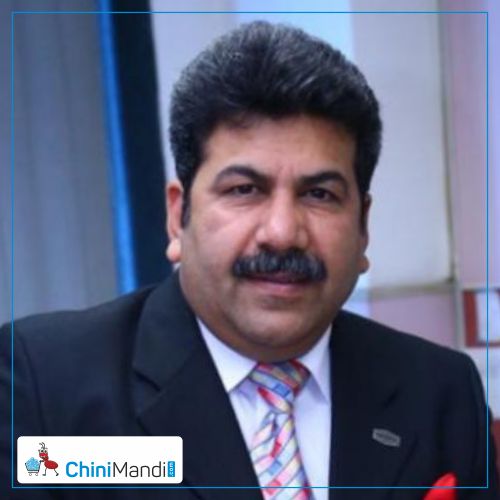 With the unprecedented coronavirus pandemic, the whole sugar industry is dicing to take the right move in order to curb more crisis. Recently the Department of Food and Public Distribution suggested that sugar millers should divert excess sugarcane or sugar to produce ethanol in order to control surplus production and excess availability of sugar that have been resulting in constant depressing ex-mill prices.
In a conversation with ChiniMandi News, Mr. Sanjay Awasthi – President of The Sugar Technologists' Association of India – shared his views. He said, "The coronavirus pandemic has hit the global businesses and economy. The sugar industry has not remained unaffected and will have to face the challenges in the near future. For the past two months when the nation was under lock down, sugar mills across India were operating since they come under Essential Commodities Act. During this period, there had been no off take of sugar/ethanol from the mills and thus the mills got saddled with huge inventory and their cash flows severely affected which eventually led to building of huge cane arrears. I fully endorse the views of the Government of India for diversion of the excess sugarcane production to ethanol as it is the only way out in the current scenario as well as in future. This would not only sap the excess sugar from the market but also improve liquidity of the mills. The success of India's Biofuel Programme will depend on fast ramping capacities of our distilleries. We still have a long way to go and achieve 10% blending by the year 2022 as so far we have only been able to produce 3.55 billion litres of ethanol in 2019-20 against a target of 9 billion litres set by the Government."

"Going forward, this year we may see a huge diversion of cane from ethanol to sugar production from Brazil. Due to the unprecedented fall in the crude prices, production of ethanol is not viable for Brazil. This may eventually lead to huge surplus sugar production globally and subdued international sugar prices. Export of sugar next year would also be a big challenge for us next year. The success of the Brazilian sugar industry is that they have flexible factories wherein they easily switch from sugar/ethanol production depending on the price premium of one over another. For long term viability of operations, we should also replicate the Brazilian model of having flexible factories and produce quality sugar meeting domestic/bulk consumers/export requirements." he further added.
To Listen to this News click on the play button.