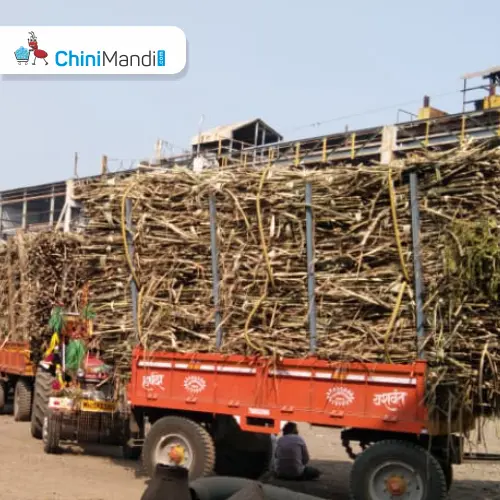 Jalgaon: Sugarcane cultivation in the Khandesh region of Maharashtra has seen a significant increase. The number of sugar mills, including both small and large ones, has also risen, signaling the commencement of operations at seven sugar mills. Some sugar mills have also made preparations for the upcoming sugarcane crushing season, according to Agrowan.
As per the information available, the sugarcane crushing is expected to commence on Vijayadashami. In Khandesh, approximately 15,000 hectares of land are under sugarcane cultivation in Jalgaon district, while Nandurbar district has witnessed sugarcane planting on around 12,000 hectares of land. Additionally, there are approximately 5,000 hectares of sugarcane cultivation in Dhule district.
In Jalgaon district, Chalisgaon taluka is expected to lead in sugarcane cultivation, with others like Chopda, Yawal, and Muktainagar also participating. In Dhule district, sugarcane cultivation is primarily concentrated in Shirpur taluka, with discussions about the reopening of the Shirpur sugar mill underway. However, no concrete action has been taken regarding its reopening or any new sugar mill establishments.