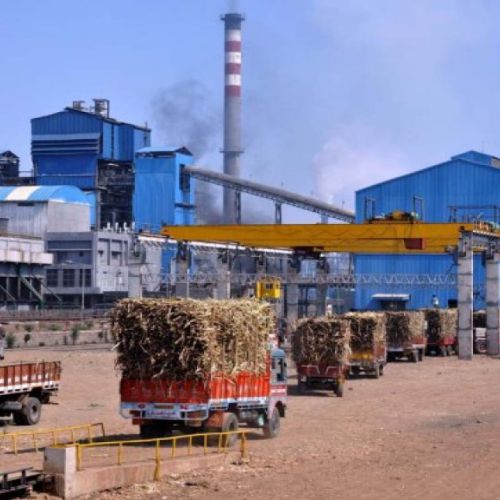 Butwal: All the three sugar mills in a district that were running with full capacity a decade ago have stopped operations as they are unable to get sufficient cane for crushing. The sugarcane farmers from the region have turned away from cane cultivation as they were not getting their cane dues on time.
These sugar mills used to operate for three months a year and produce 288,000 quintals of sugar every season. The Bagmati sugar mill began operations last November but had to discontinue operations after one week due to lack of raw material.
Tankanath Kafle, general manager, Bagmati Sugar Mill said that they had not received enough cane for crushing and the mill having a capacity of crushing 15,000 quintals per day has crushed only 45,000 quintals of sugar in three months. Last year we had crushed 70,000 quintal sugarcane. The lack of sugarcane is forcing us to shut down our operations which are also increasing our production cost.
The situation remains the same at Lumbini Sugar Mill in Sunwal of Nawalparasi and Indira Sugar Mill in Pratappur.