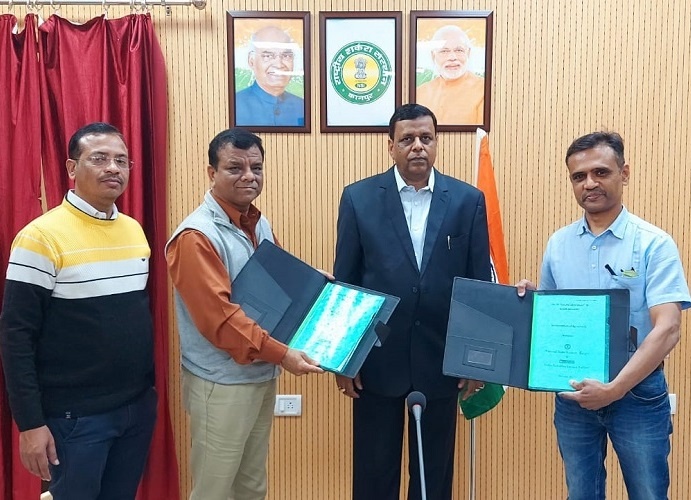 National Sugar Institute, Kanpur and M/s Guljag Industries Ltd., Jodhpur signed a Memorandum of Agreement today according to which the two organizations shall undertake development of sodium meta-bi-sulphite based innovative product for clarification of sugarcane juice. This shall be used in place of sulphur which is used for production of sulphur dioxide in sugar factories.
Prof. Narendra Mohan, Director, National Sugar Institute, Kanpur informed that at present most of the Indian sugar factories carry out juice clarification using lime and sulphur dioxide gas for producing white sugar. Thus, for processing juice from approximately 300 million metric tones sugarcane crushed, import of sulphur is carried out in substantial quantities.

Indian sugar industry consumes about 0.18 million metric tonnes of sulphur per annum and therefore use of alternate chemical which is indigenously available shall result in saving of foreign exchange on imports and a step towards "Atmanirbhar" Indian sugar industry.
Shri Ashok Kumar Garg, Assistant Professor of Sugar Technology, National Sugar Institute highlighting importance of such product informed that while sulphur dioxide causes problems of corrosion of process equipment and machinery structures, it also causes air pollution to some extent due to release of gas in atmosphere. Hence, development of such product shall result in lower corrosion and hence low maintenance cost, while also improving the sugar quality to possible lower sulphur content.
The trials on laboratory scale shall commence from January 2022 while the product shall be tried at the Experimental Sugar Factory of the Institute from February 2022 onwards.