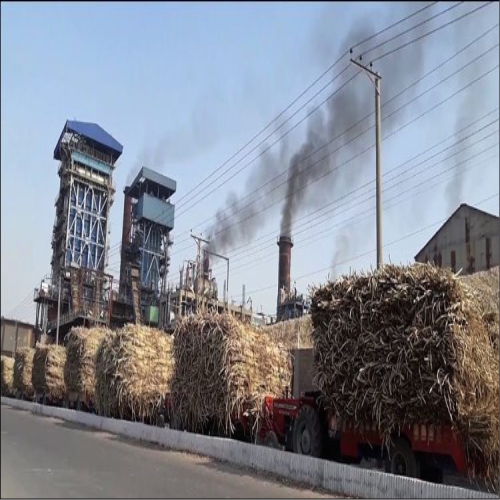 Kolhapur: All sugar mills in Maharashtra have completed cane crushing. A total of 195 factories participated in the operation this season. According to the latest Maharashtra Sugar Commisisonerate report, the factories have crushed 951.79 lakh tonnes of sugarcane to produce 107.19 lakh tonnes of sugar at a recovery rate of 11.26 per cent.
Kolhapur region contributed at 267.43 lakh quintals, the highest sugar production by any region in the state, whereas sugar mills in Nagpur produced lowest at 7.14 lakh quintals.
The state has already crossed the figure of the previous season. According to data available with Maharashtra cane commissioner office dated on 23rd May 2018, last year the state's sugar production was 107.1 lakh tonnes, which was considered a record production.
With exceeding the figure of 107 lakh tonnes, this is the second consecutive season when mills have crossed this figure, which is the highest ever sugar produced in the state in the last 10 years.
Sectoral experts had predicted that this year's sugar production would be low compared to last year due to the drought-like situation and low availability of water in the state, but contrary to their estimation, it crossed last year's sugar production.
According to the Indian Sugar Mills Association (ISMA), mills in the country have manufactured 32.11 million tonnes of sugar between October 2018 and April 2019 this year. Only 100 mills were in operation as on April 30. The sugar production in the current year for the whole country is expected to be around 33 million tonnes, about 5,00,000 tonnes more than last year.
The industry body also indicated that sugar output in the 2019-20 marketing year is likely to decline on lower sugarcane output due to lack of rains in key growing state Maharashtra.
Download the Chinimandi Sugar News app now – http://bit.ly/chinimandi-app