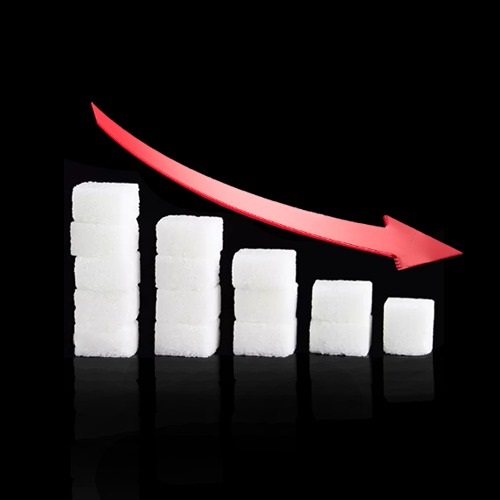 In the wake of the nationwide lockdown, demand for various commodities has been ravaged leading to disruptions to manufacturing supply chain and unfolding of financial crisis. The Indian sugar industry has also confronted "No Demand" and taken the backseat in spite of the early days of the summer in the country. According to the latest reports from National Federation of Cooperative Sugar Factories, the cane arrears are also growing taller, which have already accumulated to Rs.20,767 crore and the accompanying story of rising bank interests and unsold sugar stockpiles also go on.
Sugar millers have been struggling to sell their allocated monthly quotas since the nationwide lockdown has been announced owing to the outbreak of coronavirus pandemic. Recently the Department of Food and Public Distribution also extended the time period for the monthly sale quota of sugar for March 2020 of 21 LMT by 15 day. Sugar millers nationwide have been in a view that they have not been witnessing any demand since the last few weeks.
In a conversation with ChiniMandi News, various sugar millers from different states expressed their views on how the demand and supply of sugar has been taking place and expressed how the sale of quota for the month of April which is 18 LMT has been sold only on an average of 30 to 40%.
Mr. Vijay Banka, Managing Director at U.P. based sugar mill, Dwarikesh Sugar Industries said, "The demand has been quite poor, we have barely been able to sell 20% of the allocated sugar quota for the month of April 2020. Majority of whatever has been sold has been sugar sold in rakes."
Mills based in Maharashtra have not also been witnessing much demand, Mr. V.P.Patil, – Chairman of Gokul Mauli Sugars Ltd, Maharashtra expressed that demand has taken a toll and therefore we have not succeeded in selling the allocated sugar quota.
Mr.Rahul Ghatge, Executive Director at Shri Gurudatt Sugars Ltd., Maharashtra indicated that, "We are witnessing demand from traders only subject to demand flowing from counters but that too is comparatively very moderately low. The decision of extending the time period to sell the allocated quota for the month of March 2020 has been quite helpful in ensuring that sugar stocks could be sold"
Mr. P. G. Medhe, Honorary Expert Advisor of Chhatrapati Rajaram SSK Ltd, Maharashtra a sugar mill based in Maharashtra pointed out that, "The sale of sugar has gone down to an average of 30% , exports of sugar have been stagnant, railway rake deliveries have taken a total stop, there has been no demand from bulk industrial consumers that manufacture soft drinks, sweets, chocolates etc. However, looking at the current situation of "no demand" it looks difficult to sell the sugar stocks in the month of May though the summers would have taken a peak but sugar millers would have been left with a big quantum of spillover from the month of April's quota. According to weather forecasts, monsoons are also predicted "on-time" and if sugar mills end up standing with big numbers of stock piles, sugar is very likely to be damaged in the monsoons and bigger losses won't be a surprise!"
"Sugar mills in Karnataka have been witnessing no different scenario." said, Yogesh Patil – Executive Director & CFO at Athani Sugars Ltd.
Though the extension of selling the allocated sugar quota for March proved to be helpful, demand has been too poor and we have managed to only sell 30% of the allocated quota for the month of April 2020.Looks like this scenario will entail until the lockdown is on as restaurants, shopping malls, and all those public places that have in turn impacted the demand for sugar or sweetened products like ice cream, beverages, juices, confectionaries, sweets are at a halt." He added
Tamil Nadu based sugar miller, Mr. S. Suresh, Managing Director- EID Parry expressed his views saying,"The current buying has only been by domestic households who are stocking up for two months. Road-side establishments like hotels, restaurants have been closed since the lockdown was announced, and bulk buyers have not exhibited any demand so far. It took us almost 12 days in the month of April to sell the balance March quota. Looking at the ongoing situation, 60 to 65% of April's quota might spill over to May"
Mr. Sandeep Mangrola – Chairman of Ganesh Sugar Mill based in Gujarat shared, "The sale of sugar has given a hard thrash to millers around the state in view of the nationwide lockdown imposed. In my opinion millers across the state would have only been successful in selling 10 to 20% of the allocated quota, as the initial days of April have passed in selling the stocks of March's quota."
Here, a Punjab based private miller who doesn't want the name to be mentioned also expressed dissatisfaction in witnessing demand.
Overall, the scenario nationwide reveals that a fall in sugar prices will remain to be witnessed until demand doesn't take a pick. The current sugar Ex. Mill (without GST) prices are: Maharashtra S/30 sugar rate is ₹3040 to ₹3100, Karnataka S/30 sugar rate is ₹3250 to ₹3300 and M/30 sugar rate is ₹3400 to ₹3450, Tamil Nadu S/30 sugar rate is ₹3350 to ₹3450 and M/30 ₹3400 to 3450, Gujarat S/30 sugar rate is ₹3180 and M/30 sugar rate is ₹3250 , Uttar Pradesh M/30 sugar rate is ₹3100 to 3180
The millers are yet worried about the unanswered question, "Whether the present downturn in demand will prove to be sharp but relatively brief or will this digital stage set for a deep crisis in the sugar industry ?" Although the outcome depends on the trajectory of the pandemic in India, sugar millers are hopeful the Government of India will take the necessary measures in ensuring that the sugar industry will not fall deeper than the survival mode.