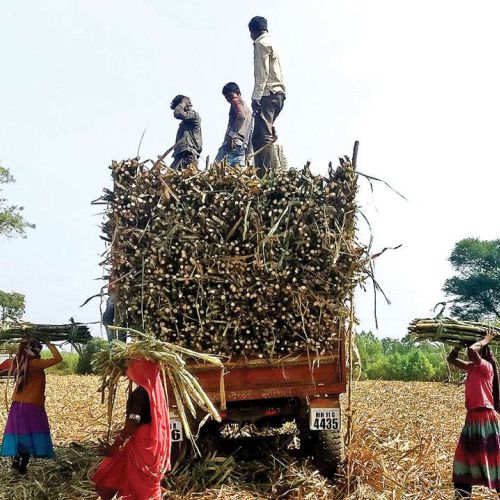 Modinagar: Along with Diwali, sugar season 2019-2020 is round the corner, but mills are yet to clear the sugarcane dues. Sugar mills in Maharashtra owe crores of rupees to cane growers.
Sugarcane farmers in Modinagar launched an agitation for cane payments and demanded cane payment before Diwali. The agitating farmers surrounded the Tehsil office and asked Sub-Divisional Magistrate for their payments.
They also raised complaints about the Electricity department. The farmers stated that the Electricity department is filing cases against them for the delay in payment of power bills. The SDO later called the concerned officials and asked them to take adequate steps to address farmers' demands. The mill administrations have assured to pay farmers their dues before Diwali.
To Listen to this News click on the play button.