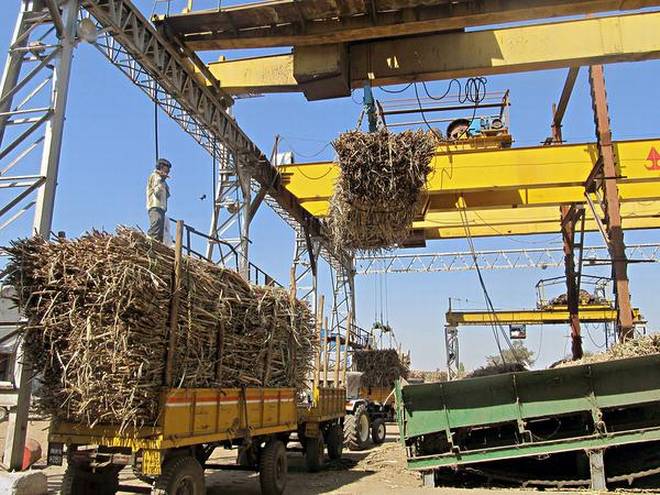 Sugarcane farmers in the district are upset owing to the inordinate delay by sugar factories in clearing their pending bills.
The farmers, who have been giving several memoranda and appealing to the government to get the pending bills cleared, are now accusing the administration of not being tough on factory owners who are delaying payment to the farmers.
According to the farmers, nine sugar factories of the district have to pay ₹229 crore to farmers who have supplied sugarcane to these factories.
"Even after 10 months, the factory owners are reluctant to clear the bills. It is becoming a regular annual practice for the owners of keeping the amount pending for months and harassing the farmers," said Srimanth Duddagi, president of the sugarcane Growers' Association.
He said that every time, the farmers have to start begging the district administration to get the bills cleared.
"It is the job of the factories to clear bills after receiving sugarcane. If they fail to do their job, the government must intervene. But here, neither the factory owners nor the government is helping farmers," he said.
Mr. Duddagi said that with the factory owner not clearing the bills, the farmers are unable to make payment to vehicles owners to transport sugarcane to factories.
To draw the attention of the administration towards their plight, the farmers are holding a press conference and also submitting a memorandum the Ministers.
The matter came up for discussion even during the recently held district review meeting. The deputy commissioner informed that a notice has been served to the factories to clear the bills immediately.
Meanwhile, the farmers have decided to wait for sometime before launching an intense agitation.