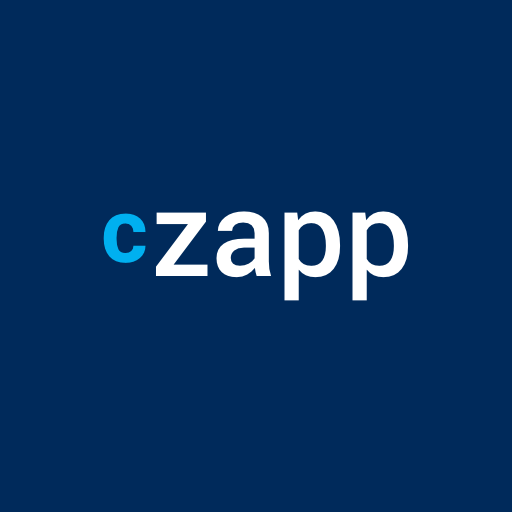 Insight Focus
Thai cane output will to 74m tonnes in 2023/24. This is down from 94m tonnes this year. This would be the second-lowest output since 2009/10.
Despite record high cane prices for Thai farmers in the 2022/23 season and higher prices forecasted for 2023/24, we think the cane supply for next season will drop to 74m tonnes.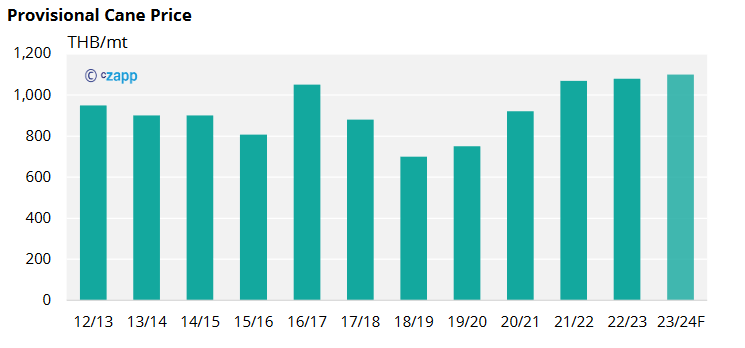 The contraction in cane volumes is due to both a reduction in planted area, due to competitor crops paying farmers more, and also a strong risk around a lower agricultural yield due to the forecasted dry weather as a result of the El Nino weather pattern.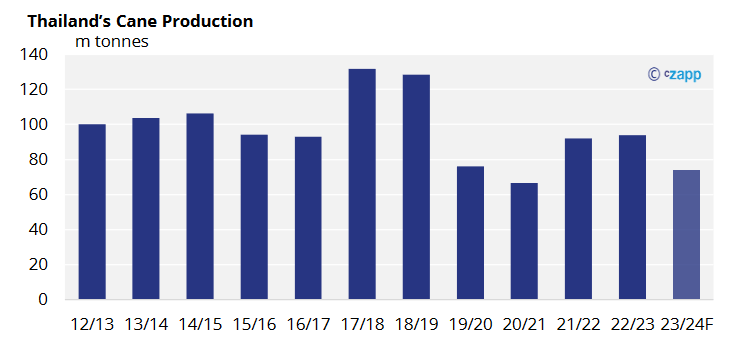 This year cassava root prices in Thailand have risen by 9%, which has been driven by stronger demand and stronger prices for cassava chips and starch, mainly to China, where it is being used for ethanol and animal feed.
We expect cassava prices to remain strong throughout 2023 so with a current root price of THB 3,360/mt, cassava has been giving a better return versus cane, leading to less cane being planted in Q4'22 for the 2023/24 season.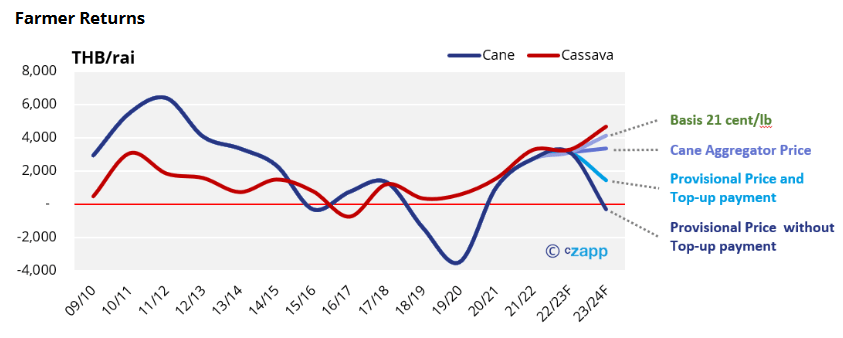 The potential shift towards cassava cultivation will result in at least a 5% drop in sugarcane harvesting area. The other key issue facing the up-coming crush will the agricultural yield.
This year is an El Nino year, which for Thailand will historically mean a lower-than-average rainfall is expected.
Less than 20% of Thailand's cane area has access to proper irrigation, this means that in years when there is lower rainfall, the cane yield has suffered badly.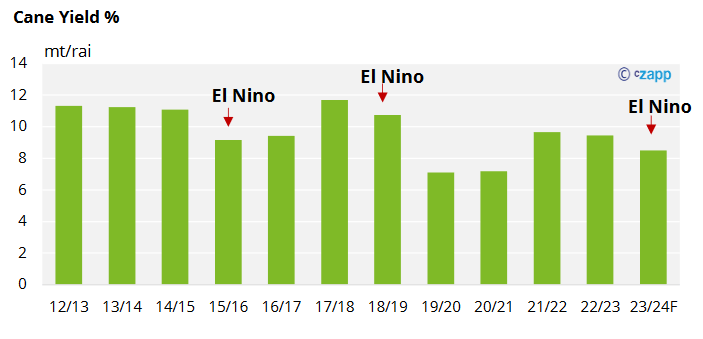 One potential positive, compared to this season, is fertiliser prices have now retreated from the highs last year. However, despite lower prices, we are still sceptical that fertiliser application, especially for smaller to medium size farmer, will return to "normal" levels.
In terms of sugar exports, basis a 74m metric tonne crop we expect Thailand to produce 8m tonnes of sugar. With the white premium at current levels, there is a good incentive for mills to produce white sugar, in favour of raws, however bagasse and water availability could be a limiting factor.
As a result, for 23/24 season we expect Thailand to have 2.5m tonnes of raw sugar available for export, the lowest since 20/21.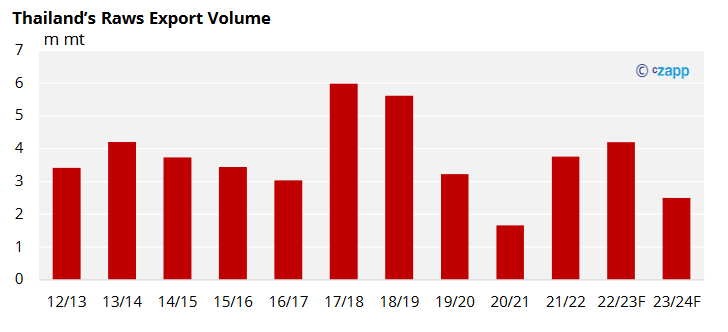 For more articles, insight and price information on all things related related to food and beverages visit Czapp.