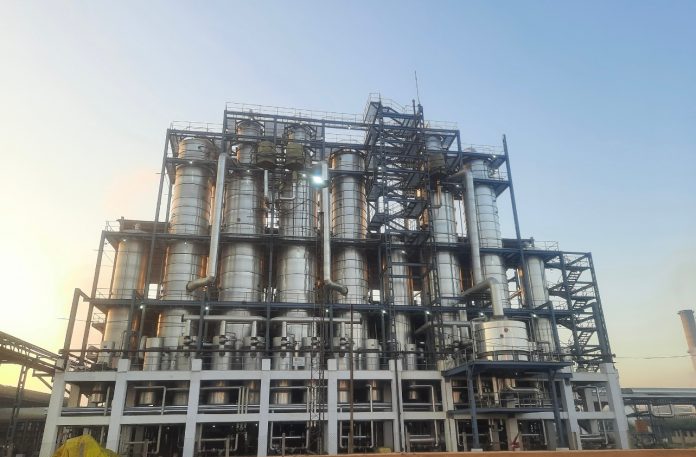 With India's ambitious target of blending 20 percent of petrol with ethanol by 2025, sugar sector majors have bet big on expanding the ethanol production capacity. Karnataka based prominent sugar miller Ugar Sugar Works Ltd. is amongst the major players in the country that have taken huge leaps in ethanol production capacities. Currently the company has gradually expanded its capacities from 250 kilo liters per day to 800 kilo liters per day (KLPD) gradually. The single unit distillery has achieved 810264 liters of ethanol production in a day under the able leadership of Managing Director – Mr. Chandan Shirgaokar.
Ugar Sugar Works Ltd. has been making use of Regreen Excel's E-max technology that has allowed companies to produce ethanol from various feedstocks using 50 percent less energy and consumption of lesser water. Regreen Excel has succeeded in implementing 100 plus projects and is also known to be India's Fastest Ethanol & Distillery Technology Company.
Speaking on the development, Mr. Sanjay Desai – Managing Director, Regreen Excel shared, "We are thankful for trust by team Ugar Sugar Works especially Mr. Chandan Shirgaokar, he is the first one to believe in mega ethanol project feasibility and also believed in regreen excel emax technology. Our efforts shall always remain to ensure that every company makes optimum use of its resources and achieves the best of targets set."
According to the latest reports for the Ethanol Supply Year 2022-23 (Dec.-Nov.) against a total requirement of 6000 million liters, contracts for more than 4650 million liters have been executed so far. The average blending percentage achieved by India is 10.70% till date. India increased the ethanol blending in petrol from 1.53 per cent in 2013-14 to 10.17 per cent in 2022 and advanced its target to achieve 20 per cent ethanol blending in petrol from 2030 to 2025-26. Government of India is targeting rollout of E20 material-compliant and E10 engine-tuned vehicles from April 2023 and production of E20-tuned engine vehicles from April 2025.