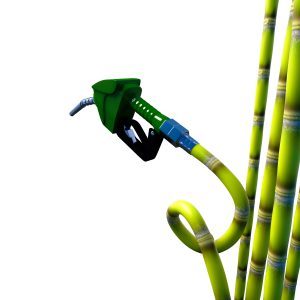 A spate of policy measures undertaken by the government in recent months will help increase production of ethanol for the fuel blending programme and a capacity addition of around 20 crore litres is expected within a few months, said a senior official at the Department of Food and Public Distribution.
In May, the government, which came out with a revised national biofuel policy, allowed diversion of B heavy molasses and cane juice, among other things, to increase the availability of ethanol for fuel blending. Till date, sugar mills that have distilleries have been producing ethanol from C heavy molasses, which is otherwise a waste by-product of sugar production.

It is said that the sugarcane required for producing 1 million tonnes (mt) of sugar is capable of producing 0.64 billion litres of ethanol, which is enough for 2 per cent blending.
"As far as the technology for converting B heavy molasses into ethanol is concerned, it is already available as it is very similar to that used in making ethanol from C molasses. But for making ethanol from cane juice, mills may need to install some extra machinery," said Ravikant, Secretary, Department of Food and Public Distribution, on Wednesday.
"The scheme has been approved and many sugar mills are already in the process of adding capacity. Once the projects are approved, the mills will normally take anywhere between six and 18 months to implement. Some may come through the coming sugar season (October 2018 to September 2019) as they are already installing the boilers (which are essential for increasing the number of days these distilleries can operate). We expect 20 crore litres of capacity to be added in the next few months," he said.
This is because some of the projects have been taken up one or two years back, under various schemes, including the Sugar Development Fund, he said.
The diversion of all B molasses is said to reduce a mill's sugar production by 20 per cent but will increase ethanol production by 100 per cent, whereas diversion of cane juice reduces sugar output by 100 per cent but increases ethanol availability by 600 per cent.
Incentives
To encourage the diversion of B molasses and cane juice to ethanol production in a glut season like this year, the government has decided to offer sugar mills a premium on ethanol production from B molasses and cane juice.
While one litre of ethanol produced from B molasses or partial sugarcane juice will command a premium ex-mill price of ₹52.43/litre (as against the prevailing ₹47.13), that from cane juice will fetch ₹59.13.
Besides, the government has directed oil marketing companies to prioritise the purchase of ethanol produced from sugarcane juice, B heavy molasses and C heavy molasses in that order.