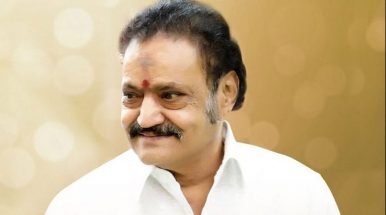 ChiniMandi (29 Aug): Former Parliamentarian & Actor Nandamuri Harikrishna, 61, died today in at fetal car accident while on his way to Nellore to attend a wedding. He was son of ex-chief minister of Andhra Pradesh N T Rama Rao (NTR).
Accident took place at 6:30 in the morning on Tuesday at Nalgonda 100KM away from Hyderabad. Reports said that Harikrishna was driving a Toyota Fortune SUV at a high speed of 150 km per hour as he wanted to reach at the function by 9 am.

He was a father of actor NTR Jr.