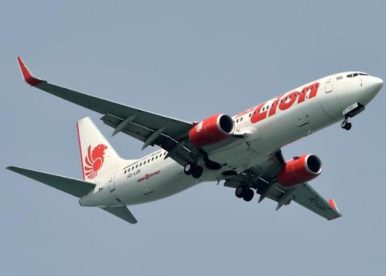 ChiniMandi: On Monday, Lion Air flight took off from Jakarta with 189 passengers on board along with the crew. In between it fatally crashed into the sea and is believed to be sunk. Lion Air is Indonesia's largest private airline company. The airline said that the flight was not operated after August but still airworthy with its pilot and co-pilot together having accumulated 11,000 hours of flying time.
The rescuers and Boeing are looking into the matter. The top priority that now stands in front of investigators is to find out the cockpit flight recorder and data recorder which will help big to understand the actual matter of the mishap.
The Indonesian president has ordered a probe into the incident.