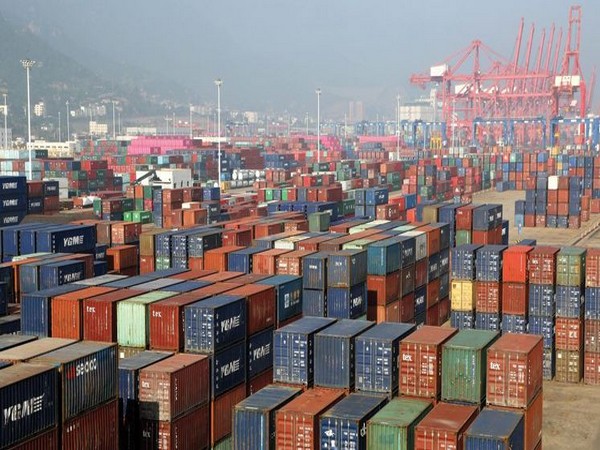 New Delhi: The Department for Promotion of Industry and Internal Trade (DPIIT) held a Logistics Data Bank Project (LDB) Meeting yesterday to review the measures taken by Port Authorities to improve port performance. While chairing the meeting, Special Secretary (Logistics), DPIIT, Ms. Sumita Dawra highlighted the significance of adopting a holistic approach to improving productivity of ports in order to achieve the USD 2.5 trillion EXIM target by 2030. Development of infrastructure on PM GatiShakti principles for adequate last and first mile connectivity, improvement of logistics services and enhancing port capacities to handle requisite trade volumes, etc. to be focus areas for port-level strategic planning and future development.
The meeting saw participation from Officials from the Department of Commerce (DoC), Central Bureau of Indirect Taxes and Customs (CBIC), Ministry of Ports, Shipping and Waterways (MoPSW), National Industrial Corridor Development Corporation Limited (NICDC) and twelve Port Authorities.
Special Secretary (Logistics) emphasized on the need for targeted interventions to improve EXIM logistics efficiency and global competitiveness. She said that issues related to disparity in dwell time amongst Indian ports must be addressed with the objective of achieving international benchmark at each port and port wise performance on key metrics such as turnaround time, congestion between port and the nearest check post, etc.must be improved. She also suggested standardizing processes and developing SoPs for speedy cargo clearance to improve timeliness and predictability and reduce the average release time of cargo for imports/exports. She encouraged the participants to strive to achieve the NCTF target (48 hours for sea cargo and 24 hours for air cargo) and institutionalize the adoption of LDB report findings.
Some initiatives / projects undertaken by the Port Authorities, include the following:
Setting up of Centralised Parking Plaza, leading to reduction in container holding charges from Rs. 5000 per day to Rs. 100 per day and real-time container tracking using LDB, (24 x 7 RFID tagging / de-tagging of road / rail containers at five container terminal gates) at Jawaharlal Nehru Port.
To improve last and first mile connectivity, Mormugao Port Trust (MPT) is constructing (i) four lane road from Varunapuri Junction to Sada junction; (ii) fly over from Baina to Gate No. 9 and (iii) upramp at Baina connecting four lane flyover of NH- 17-B.
Construction of six lane gate complex at Vishakhapatnam container terminal for seamless movement.
Cochin port and NHAI has undertaken a capacity augmentation project of the existing 2 lane NH 966B to four lane connecting Willingdon Island to Kundanoor Jn. (8 KMs).
Chennai Port is developing a Multimodal Logistics Park (MMLP) at Mappedu to provide facilities like Warehouse, Cold storage, Open storage for Containers, Automobile parking etc., all under one roof with latest mechanization.
Chennai Port is developing a Buffer Parking yard in an area of 84,000 sq. mtr.
During the meeting it was highlighted that for achieving the country's EXIM growth target, port-wise strategic planning for developing adequate handling capacities, infrastructure and logistics facilities, advanced / tech-based systems for tracking 100% EXIM cargo (containerised and bulk and break-bulk), integration with digital systems of partner countries to be able to trace containers beyond port of call, is of critical importance for future development.
Special Secretary (Logistics) laid out the way ahead covering following action points:
Ports to develop strategic action plan for improving port performance / productivity to enhance EXIM logistics efficiency and emerge as global transhipment hubs / preferred trade destinations, etc.
Ports to undertake predictive analysis for infrastructure planning to develop adequate handling capacity of increased EXIM trade flows in future.
Increase adoption of LDB report findings, to analyse trends in dwell time, transit time, congestion, etc. Regular monitoring of data analytics such as those generated under the LDB project, may act as key performance indicators, basis on which the ports can develop their strategies and action plan.
Identification of last and first mile gaps to enable efficient hinterland connectivity to be prioritised using PM GatiShakti mechanism. Holistic planning from multimodal connectivity to be undertaken using PM GatiShakti National Master Plan.
Facilitate development of digital infrastructure, increase digitisation at ports, efficient service delivery including role of Customs.