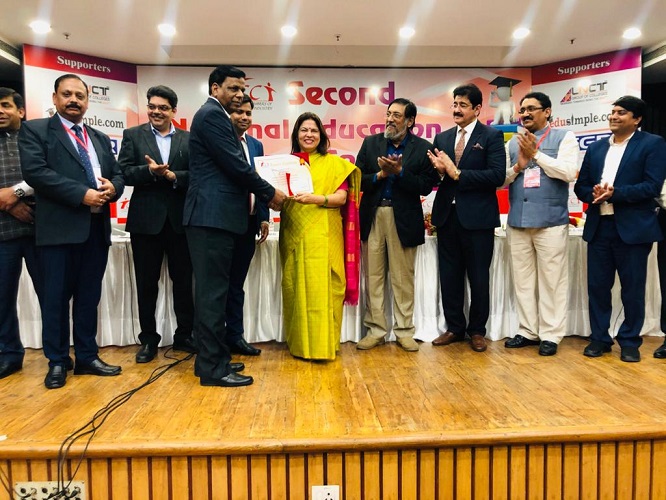 New Delhi: Prof. Narendra Mohan, Director, National Sugar Institute has been conferred "Innovative Academic Leader of the Year 2020" award for the exemplary work carried out by him in developing innovative technologies for waste water treatment and development of value added products from the waste of the sugar factories.
The award was given by Ms Meenakshi Lekhi, Member of Parliament and National Spokesperson of BJP during the 2nd National Education Excellence Conclave organized by Integrated Chambers of Commerce & Industry at New Delhi. Prof. R Hariharan, Advisor (Approval), AICTE and Dr. Biswajit Saha, Director, CBSE, Ministry of HRD were also present on this occasion.

हि बातमी ऐकण्यासाठी प्ले बटन दाबा.