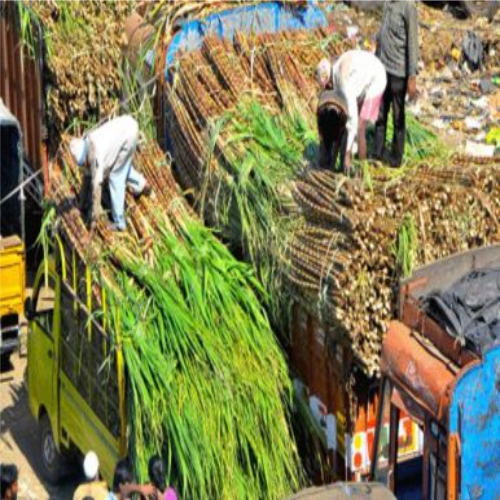 To Listen To This News Click On A Button Below To The Image.
Phagwara: Punjab police filed the case against sugarcane farmers for allegedly blocking the national highway and protesting for pending cane arrears.
The case was filed under Section 188, Section 283 of the Indian Penal Code (IPC) and provisions of the National Highway Act.
Police booked 100 sugarcane farmers including farmer leader Satnam Singh Sahni, Kulwant Singh and Manjit Singh Rai.
Cane growers, who were demanding payment of arrears, had blocked national highway on Tuesday, disrupting traffic movement and causing inconvenience to commuters.
The protesters were demanding payment of Rs 53 crore from the local private sugar mill owners.
Farmer unrest in the state expected to turn into a major political issue ahead of the general election.