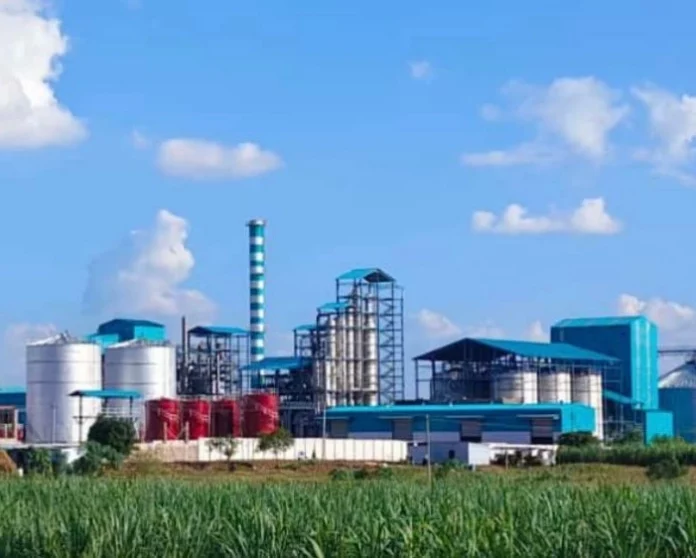 "India is one of the largest energy consumer in the world and the energy demand in our country will continue to rise due to the developing economy, growing population, and increasing urbanization.", said Mr. Sanjay Desai, Chairman & Managing Director of Regreen Excel EPC India Pvt. Ltd. addressing towards industry's most important question, 'What will be the future of Ethanol?'.
Rising energy demand and high crude imports is creating pressure on foreign exchange. The increasing use of fossil fuels also leads to increased carbon emission and pollution. To maintain the natural resource balance, one has to rely on alternative sources of energy. With the current scenario, we can see Ethanol as a very prominent and promising alternate biofuel. Use of ethanol will not only reduce foreign exchange but will strengthen the economy and reinforce farmers who are the backbone of this economy.
"The need of the hour is to reduce carbon footprints and pollution levels, ensuring judicious use of natural resources and we at Regreen Excel EPC India Pvt. Ltd. are working at seams bringing new advances in Ethanol manufacturing with our E-max technology and its version. One step ahead with this we are working hard to make the Ethanol process itself green with reduced use of water and energy consumption." Desai commented.
"Recently, we announced our game changer and most efficient technology version "E-max 75" which requires 40% less energy and water usage keeping the higher yield and ZLD norms at their peak. With our latest E-max 75 version, we have bought down steam consumption by half of what was required previously and therefore considerably reduced water and energy consumption. E-max 75 technology guarantees steam at 2.7 kg/lit of Ethanol which was earlier 3.7 kg/lit." He further added.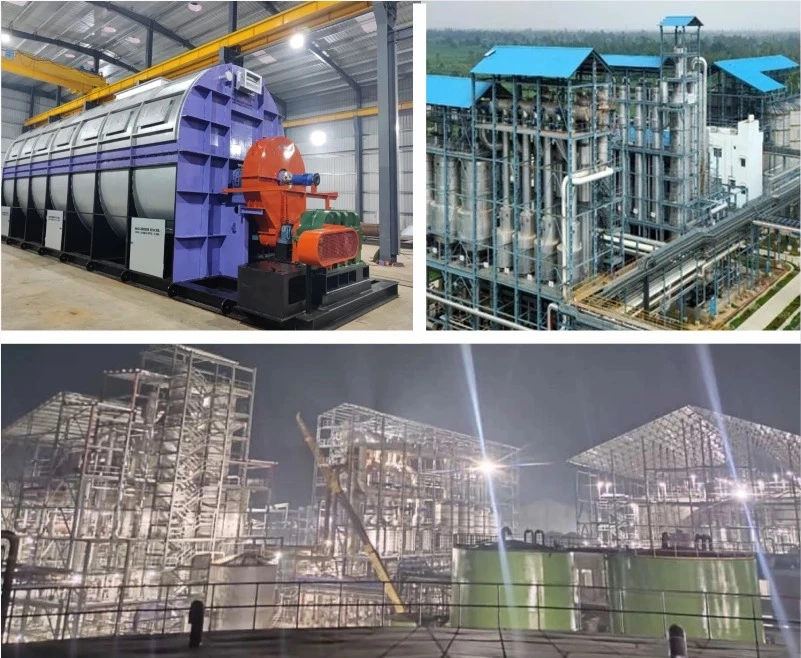 With evolving customer needs, Technology plays a pivotal role. New technology will help customers immensely in terms of OPEX reduction, feasibility and sustainability.
Some of the new projects being implemented with "E-max 75" technology:
• Baramati Agro Ltd., Maharashtra – 150 KLPD Molasses Distillery
• HERMES, Karnataka- 500 KLPD Grain based Distillery
• KG Spirits, Jharkhand 200 kl Grain to ethanol project
• India Glycol Ltd., Uttarakhand- 300KLPD Grain based Distillery (Repeat Order)
• Greenergy Bio Refineries Pvt Ltd., Karnataka – 300 KLPD Grain to Ethanol
• Amanya Organics / DAPS Infra, Gujarat – 400 KLPD Grain to Ethanol plant
• Devsrishti Biofuels Ltd, Telangana- 300 KLPD
• Globus Spirits Ltd., Odisha – 200 KLPD
Projects under execution with "E-max" technology:
• Luna Chemicals Pvt. Ltd., Gujarat-132 KLPD Grain Distillery
• Pashupati Acrylon Ltd., UP- 150KLPD Grain Distillery
• Chidanand Basaprabhu Kore SSKN, Karnataka – 200 KLPD Syrup based Distillery
• Modi Sugar, UP – 50 KLPD Grain to ENA plant
• Orient Ethanol Industries – 100 KLPD grain to ethanol.
• Pernod Ricard India – Grain ENA expansion., Maharashtra.
• Gulshan poly Oils Ltd – 200 KLPD Assam
• Vasundara Ltd – 60 KLPD grain ENA / Ethanol Maharashtra.
Successfully commissioned projects meeting at par performance:
• Balrampur Chini Mills, Maizpur, 361 KL Syrup/Grain to Ethanol
• Ugar Sugar Works, 800 KL sugar cane syrup to ethanol., Karnataka
• Satish Sugars Ltd., 200 KL sugar cane syrup to ethanol.
• L H Sugar Factories Ltd., Uttar Pradesh -80 KL Molasses and grain Distillery
• Balaji Sugar, Karnataka- 160 KL Molasses Distillery
• India Glycol Ltd., Uttarakhand- 180 KL Grain Distillery
• Dalmia Sugars Ltd, Jawaharpur, Uttar Pradesh- 100 KL Grain Distillery with DDGS Dryer
• Globus Jharkhand 150 KLPD grain Ethanol and ENA plant.
• Savson Distil Pvt. Ltd., Karnataka – 100 KLPD Grain to Ethanol plant
• Natural Sugars & Allied Industries Ltd., Maharashtra – 150 KLPD Molasses to Ethanol plant
Regreen has successfully commissioned around 2000 KLPD total capacity projects and another total 5000 KLPD capacity projects are under construction and are at different stages of implementation. Regreen Excel has completed 100 projects in recent five years and many are under advanced implementation stage and now the company is responsible for 50% of India's ethanol production and 40% of ENA production.

To know more about Regreen Excel EPC India Pvt. Ltd. visit www.regreenexcel.com or write to md@excelengineering.in