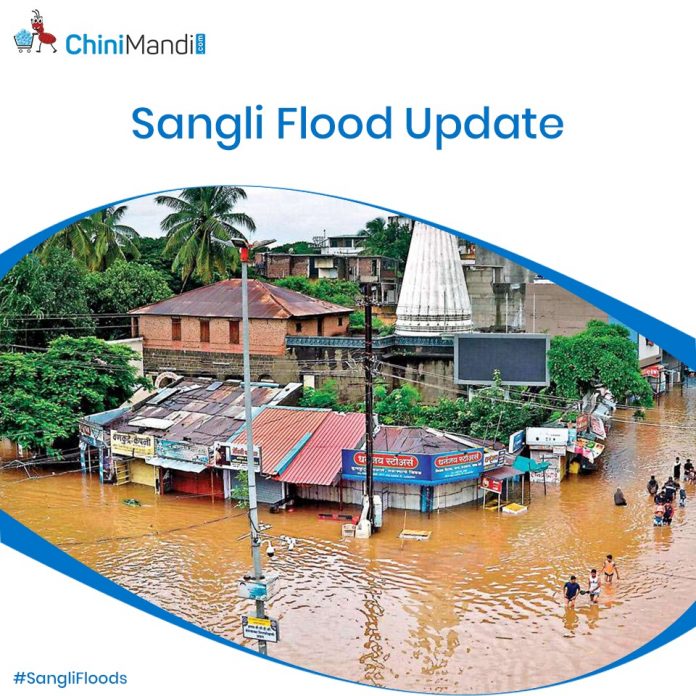 Sangli, August 8: This monsoon season many states in India are affected due to flooding. Unexpected heavy rains in August have affected several areas in Southern Maharashtra like Kolhapur, Sangli and Sindhudurg. Monsoon has already broken all previous records in Kolhapur.
Here are Sangli flood updates:
4:52PM: Due to water logged roads, Indian railways is running special train between Miraj and Karad.
3:42PM: Maharashtra CM Devendra Fadnavis and Minister Chnadrakant Patil reviewing flood situation of Sangli.
2:22PM: At Brahmanal in Palus a private boat carrying flood victims reversed, it may be possible sixteen people were reported drowned in the accident.
2:18PM: Maharashtra CM Devendra Fadnavis took the review of flood situation in Kolhapur, Sangli & Satara with Ministers Chandrakant Patil, Eknath Shinde, Girish Mahajan.
12:23PM: Total 11 rescue teams are deployed for Sangli ( NDRF-8, Coastguard-2, Army-1).
Flood rescue operations update:

Total 22 teams are working in Kolhapur (NDRF-5, Navy-14, Coastguard-1, Army column-1, SDRF-1).

For Sangli, total 11 teams are deployed ( NDRF-8, Coastguard-2, Army-1)

— CMO Maharashtra (@CMOMaharashtra) August 8, 2019