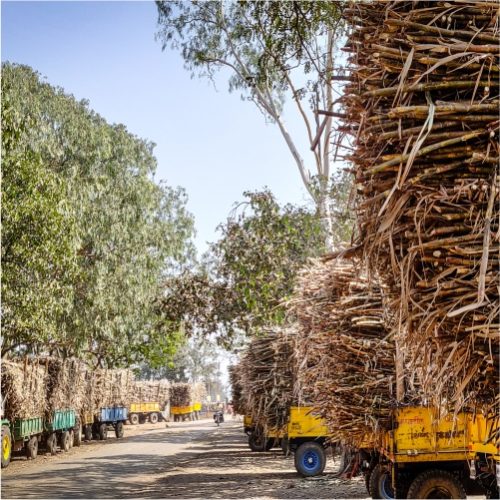 To Listen To This News Click On A Button Below To The Image.

Chandigarh, Mar 18  (UNI) The Shiromani Akali Dal (SAD) on Saturday accused the Congress government of cheating and betraying the trust of people of Punjab by reneging on each and every promise made to the farmers, khet mazdoors, youth and Dalits, apart from the industry and government employees, during the last two years.
"If there is one thing the Congress government has delivered upon, it is the politicisation of probe into the Kotkapura and Behbalkalan incidents, by first forming the Ranjit Singh Commission and now an SIT, which is controlled by the Congress.
"All serious issues like forming a Lokpal, tabling assets of officers and providing legal aid to the SCs and BCs have been put on the back-burner," senior SAD leader Bikram Singh Majithia said, while addressing a press conference here, on the occasion of completion of two-year tenure of the Congress government, which the SAD is marking as Vishvasghat Divas.
Mr Majithia said the Congress government had not only failed Punjabis, but had caused untold miseries and hardships to the people by denying them social welfare benefits like Shagun scheme, old age pension, scholarships, mid-day meals, text books and even school uniforms. As many as 800 schools were closed.
"Never before in the history of the state has any government performed so poorly on all fronts. It seems there is no government in Punjab," he added.
Stating that the government was indulging in a PR exercise to hide its utter failure, the Akali leader said the first and foremost failure of the government was its inability to implement the Rs 90,000 crore complete loan waiver promise made by Chief Minister Capt Amarinder Singh.
He said this failure had resulted in an increase in farm suicides, which had crossed the 900 mark.
"Even these suicide victim families are not getting Rs 10 lakh compensation or government jobs, as promised," he said while asking Congress president Rahul Gandhi if this was the model he was trying to sell elsewhere.
"Rahul Gandhi went to Mandsaur twice in one year to console six farmer deaths, but did not have time to visit Punjab even once, to console 900 farm suicide victim families."
He said the farm sector had suffered the most in Congress rule with sugarcane farmers not being given their dues, which had accumulated to Rs 900 crore again.
He said the State Assured Price (SAP) of sugarcane was kept lower than Haryana and Uttar Pradesh causing a loss of Rs 10,000 per acre to farmers.
He said similarly, potato crop was allowed to rot and the inhuman Congress government refused to offer any package to compensated potato growers. He also highlighted how the government had refused to procure maize on MSP.
Download ChiniMandi News App :  http://bit.ly/ChiniMandiApp