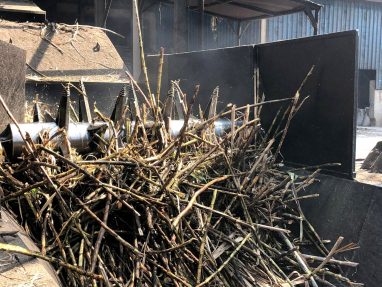 The protests erupted by the decision of sugar mill owners to pay millers at the rate of Rs 2,300 per tonne of cane crushed instead of the full FRP (Fair and Remunerative Price). Led by Swabhimani Shetkari Sanghthana, the sugarcane farmers in Kolhapur, Sangli, Satara and Solapur districts have been torching offices of sugar mills and locking their field offices over the past two days.
On Sunday, many mills were shut. But on January 14, agitation is expected to be violent. Fearing which, sugar mills started their crushing under police protection.
Three months have passed since the commencement of crushing, but still, many mills have not paid the farmers even the first installment. The rule mandates that FRP amount should be deposited to the farmers' bank accounts within 14 days after the sugarcane harvest is handed over to the factory owners, but millers in the district failed to do so.
Swabhimani Shetkari Sanghthana is firm on their stand for full payment of FRP in one installment. The millers are citing their inability to pay farmers the actual FRP, due to falling prices of sugar in the domestic market.
As per reports, mills in Uttar Pradesh and Maharashtra have piled up almost Rs 11,000 crore in payment dues to farmers. The two states account for almost 75 per cent of the sugarcane grown in the country.
Download ChiniMandi News App: http://bit.ly/ChiniMandiApp