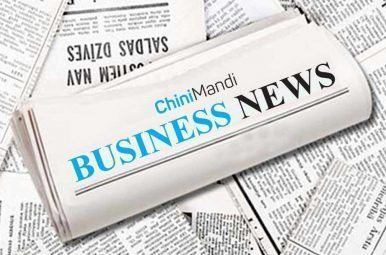 New Delhi, Dec 13 (PTI) Following are the business highlights at 1915 hours:
Jaitley RBI
Mumbai: Finance minister Arun Jaitley Thursday admitted there were two-three areas of differences with the Reserve Bank (RBI), but questioned how a mere discussion on its functioning could be considered "destruction" of an institution.
YES Bank Chairman
Mumbai: Yes Bank Thursday said it has finalised a candidate for the position of chairman and would be seeking approval from the Reserve Bank of India.
RBI Board
New Delhi: The central board of the Reserve Bank of India (RBI) under new Governor Shaktikanta Das will meet on Friday where the directors are likely to push for greater say in the decision making of the central bank.
Rupee Close
Mumbai: The rupee snapped its three-day losing streak to end 33 paise higher at 71.68 against the US dollar Thursday amid a weak greenback and softening oil prices.
Stocks Close
Mumbai: Benchmark indices rose for the third straight session Thursday led by a surge in financial stocks as optimism over new RBI Governor Shaktikanta Das' promise to take all stakeholders along on key issues enthused bulls on Dalal Street.
Ultratech Binani
New Delhi: Aditya Birla Group firm UltraTech Cement on Thursday said it has changed the name of Binani Cement to UltraTech Nathdwara Cement Ltd after acquiring the debt-ridden company.
FDI Retail
New Delhi: The government has no proposal to change the existing foreign direct investment (FDI) policy in the multi-brand retail trading sector, a top official said Thursday.
GST Rates
New Delhi: The GST Council is likely to rationalise the 28 per cent slab by cutting tax rates on construction items, like cement, in its meeting next week.
IOC LD Buyback
New Delhi: State-owned Indian Oil Corp (IOC) will buy back 29.76 crore shares for about Rs 4,435 crore and spend another Rs 6,556 crore on paying an interim dividend to shareholders as the government taps cash-rich PSUs to meet its budget deficit.
Bullion Close
New Delhi: Gold prices Thursday fell by Rs 320 to close at Rs 32,220 per 10 gram at the bullion market here on sluggish demand from local jewellers amid weak global cues.